Kenjiro Nomura, a Japanese Olympic baseball player who played for Olympic Games in Soul, Korea in 1988 and contributed to win a Silver medal, is visiting Sri Lanka from 9-15 July.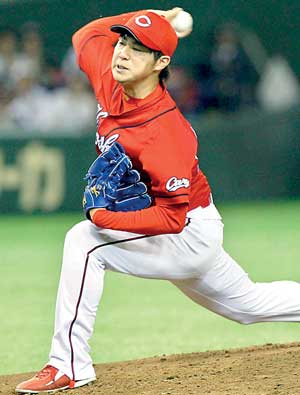 During his stay in Sri Lanka, he is planning to conduct baseball clinics in Peradeniya University Ground and Diyagama Baseball Ground for Sri Lankan students.

His tour in Sri Lanka is covered by Japanese TV crew from Hiroshima Telecasting Co. Ltd. and it will be telecast on TV program 'Sports Genkimaru,' 'Terebiha' and 'Peace for Peace'.

Two JICA Volunteers (JOCVs) are currently in Kandy and Galle to teach baseball for Sri Lankan students.