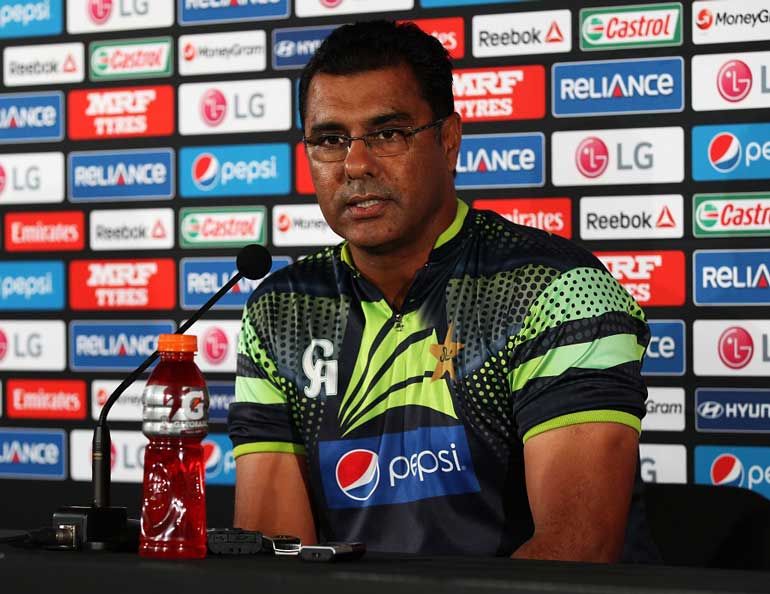 Waqar Younis: "I am not saying we have a weak ODI team, but we are not as strong as we are in Tests" – ICC
ESPNCricinfo: Pakistan coach Waqar Younis has said that despite his side being ranked No. 9 in ODIs and facing a challenge to qualify for the 2017 Champions Trophy, which will be contested by only the top eight sides, he will continue to try new players for the development of the team.


Waqar also said Pakistan will have to "live without Saeed Ajmal" and make up for the offspinner's absence through teamwork, as they left Lahore for a 52-day tour of Sri Lanka just after midnight on Tuesday.

Pakistan need to beat Sri Lanka in the five-ODI series to get to eighth and remain in contention for the Champions Trophy. It is their only opportunity ahead of the September 30 cut-off date, when the participants will be finalised based on the ICC's rankings. After exiting in the quarterfinals of the 2015 World Cup, Pakistan were beaten 0-3 in Bangladesh and then beat Zimbabwe 2-0 at home.

"I am not saying we have a weak ODI team, but we are not as strong as we are in Tests," Waqar said. "Our disciplines in Tests are stronger because we have inexperienced players in the one-day format. Of course when you are trying new players it takes time. This series is very important for us to qualify for the Champions Trophy but we won't hesitate in trying new boys because we have to keep our plan going to develop the team.


"I am confident that we will qualify for the Champions Trophy. We obviously have to win the series and it's important for us to win at least 3-2, but we will push to win more than three matches."

Misbah-ul-Haq and Shahid Afridi quit ODIs at the end of the World Cup, and Ajmal was dropped from all formats because he was ineffective with his remodeled bowling action. After losing those three experienced players, Pakistan were also without first-choice bowlers Mohammad Irfan and Rahat Ali because of fitness issues. Rahat is expected to recover from a hamstring injury ahead of the second Test in Colombo from June 25 and so Junaid Khan, who only returned from injury in May, and Wahab Riaz will lead the attack in the first match.


"The biggest setback we had was the ouster of Saeed Ajmal, who was a matchwinner for us for many years," Waqar said. "Our x-factor Irfan got unfit, Hafeez was unavailable for some time, so there were things that were beyond our control. There is a big vacuum created without Ajmal and now we have to live without him. We have tried many youngsters and I am hoping the bad phase is fading away and we are developing a better team.

"It was a big jolt to lose Ajmal initially, but we are trying new players to fill that void. We suffered on the tour of Bangladesh and then we didn't win as convincingly against Zimbabwe. We are trying to fill the gap with youngsters who might not able to perform instantly, but we have to cover that up with teamwork."

Pakistan have a full tour of Sri Lanka ahead of them, comprising three Tests, five ODIs and two T20 internationals. They will begin with a three-day tour game in Colombo from 11 June, before the first Test in Galle from 17 June.