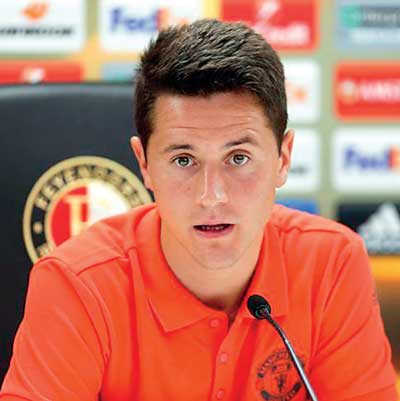 Reuters: Manchester United must avoid a repeat of last month's performance in order to revive their Premier League campaign after the international break, midfielder Ander Herrera has said.

United kicked off their league campaign with three straight wins under manager Jose Mourinho, but slumped to back-to-back defeats against Manchester City and Watford, having lost to Dutch side Feyenoord in their opening Europa League game.

After the international break, United travel to Liverpool on 17 October, host Turkish club Fenerbahce in the Europa League three days later before travelling to Chelsea for a league fixture on 23 October.

"We lost three games in a row so we have to avoid that," Herrera told British media.

"We know we have to come back very strong. We have to play two very tough Premier League games away – Liverpool and Chelsea – and between them Fenerbahce in the Europa League. That is a very important game as well."

"But in football you never know. Maybe we go to Liverpool and create (only) two chances and yet we win the game. This is football and we have to accept that."

Herrera, who has made five top flight appearances under Mourinho this season, has been called up by Spain ahead of their World Cup qualifiers against Italy and Albania.