Could be the first from South Asia to ride MotoGP
​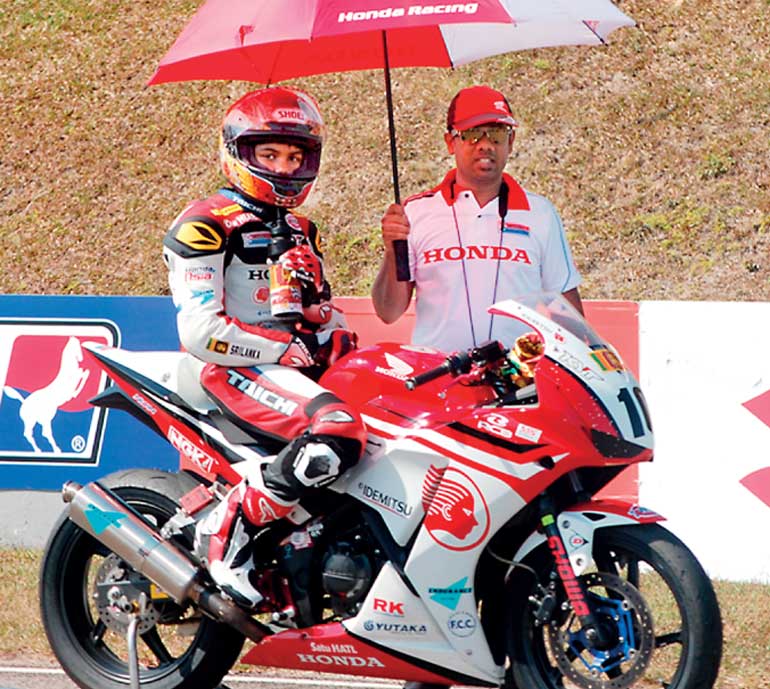 It is still probably a little known fact that two teenagers are putting Sri Lanka on the Asian racing map by shining at every single race in which they participate. Aaron andJaden Gunawardena, 13 and14 year old students of Gateway College Negombo, have gained global recognition in motor racing throughout Asia. These brothers have racing in their blood, fuelled by passion and steered by hard work and the determination to bring glory to their country.

Being the youngest Asian riders on the circuit as well as in the championship, they have raised many eyebrows finishing among the top ten in many events throughout Asia. Their talent has also been used to set the benchmark for racing in India, while they are the only two foreign riders currently participating in the Indian National Championship.

Recently Jaden was offered an opportunity at The Shell Advance Asia Talent Cup (SAATC) selections, while both brothers have been invited to join the selection for the 2017 Red Bull Rookies Cup in Spain. This event works as a trial to pick the Red Bull team for the next years. This would be a stepping- stone for the boys to move forward in their career, with the distinct possibility of making Sri Lanka proud by securing a spot in the 2017MotoGP championship.

2015 was a challenging year for the young lads, as besides their local racing activities they also represented the country at Asian level and were crowned the champions of the Asia Cup of Road Race. This is indeed noteworthy since it is the first time in the 102 year history of the F.I.M [Federation of International Motorcycling] that Sri Lanka has won an Asian championship.

Jaden and Aaron's performance at the Asia Cup of Road Race [ACRR] is exemplary since they put Sri Lanka in the lead at the curtain raiser in Japan and were placed third in the final round in Taiwan to get the Gold for Sri Lanka, followed by Japan, Taiwan, Philippines, India, Indonesia,Thailand and Nepal. The win not only put Sri Lanka on the map of racing but also opened the door for Sri Lankans to compete internationally.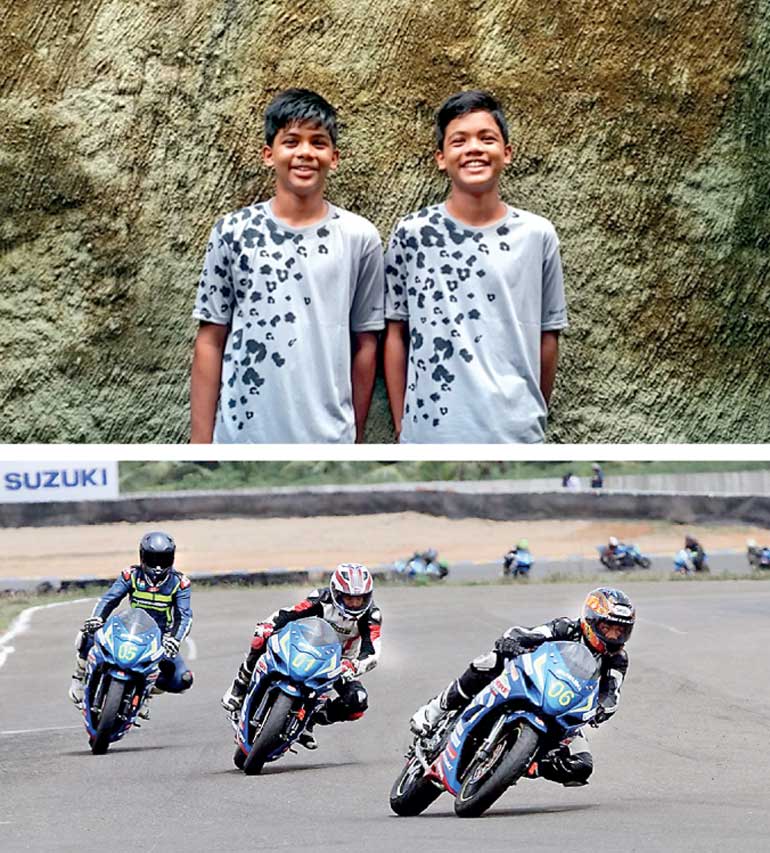 "Getting this far was not a 'walk in the park'," said Jaden, commenting on his racing career. "In addition to the commitment to practice, there were times we were laid up in hospital due to injuries."

"It took hundreds of hours of practice," added his brother Aaron, who went on to explain, "Our dad had to spend millions of rupees on bikes, tires, equipment, fuel, manpower, and local and overseas travel."

The boys are very excited that all the pain they've been through has not been in vain and there is a lot to look forward to. The Red Bull Rookies Cup is lined up in Spain while the Shell Advance Series tour to India is also on the cards. Although, their parents and family members have chipped in to bear the cost of transport and equipment over the years, they are urgently in needof sponsorships and financial assistance in order to continue their racing careers.

"We have come this far and cannot afford to back down," said Aaron. His brother added,"We have already endeavored the challenges of the next level of Asian Championships by participating in meets in Motegi, Suzuka, Sugo in Japan, Chang International Circuit and Nakonchasri in Thailand, Losail International Circuit in Qatar, Sentul in Indonesia, Penbay in Taiwan, Sriperumbudun in Madras and Guadix in Spain. We also leased out the Mirigama Circuit for practice. This and maintenance of our bikes are eating in to our racing budgets."

As Aaron and Jaden gear up for the new challenges of the future, that will undoubtedly bring honour to our country, we wish them the best of luck.