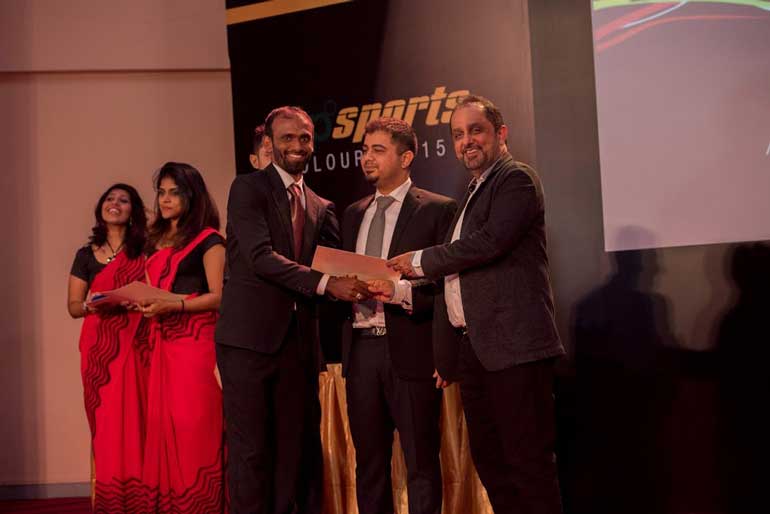 Expo Sports recognised the outstanding achievements of its sportsmen and women at its 'Colours Night' ceremony held at the Sri Lanka Institute of Tourism auditorium. Expo Sports awarded 73 men and 19 women medals, trophies and certificates to celebrate individual and group achievements in their respective sports, namely, football, cricket, netball, badminton, rugby and swimming.

In addition, the Colours Night honours extended towards the coaching staff, team managers physiotherapist and Expo Sports Committee members for their valuable contribution to the record-breaking success of Expo Sports throughout the years.

"Over the past few years, I've witnessed all the achievements of sportsmen and women of Expolanka with great pride and delight. And it gives me even more pleasure to see these men and women being appreciated for their dedication, passion and excellence," commented Expolanka Holdings PLC Group CEO Hanif Yusoof.

Begun in 2012, Expo Sports has come a long way in a short time by clinching a number of commendable wins. Expolanka football has a bagful of wins under its proverbial belt namely, the knockout tournament "A" Division Championship in 2012 and 2013, the League Tournament "A" Division – 2010/11 runners up title, league tournament "A" Division – 2011/12 "A" Division Championship and the7-a-side tournament – 2012/13 Cup Championship.

In addition, Expolanka football brought glory not only to the group but also the country when the team won the 'South Asia Final Winner' title at the Standard Chartered Trophy 2015 (Futsal Tournament) in Mumbai, India and toured Anfield, Liverpool Football Club. Expo football players Rawme Mohamed and Nazeer Imran have been representing the Sri Lankan national team for several years.

In the cricket arena, team Expo won several titles including the Mercantile Indoor Cricket Tournament 2012/13 – "A" runner up position, Mercantile Outdoor Cricket Tournament 2013/14 – "G" Championship and the Mercantile Softball Cricket Tournament 2014/15 – "Open Sixes" Runner up title. As a young team with just three years of experience, Expo Netball has performed exceptionally well by winning the Mercantile Netball League Tournament – "C" division 2014 – runner up title, the Open Invitation tournament – 2015 – runner up title, the open club tournament 2015 – runner up title, the Mercantile Knockout Netball Tournament "C" Division 2015 – Championship, the Mercantile Netball League Tournament "C" Division 2015 – Championship and the DotCom tournament -2015 – plate championship.

"As a Group, we have managed to record a level of excellence in our sports achievements that has won us a place of honour in Sri Lanka's mercantile sports arena. This achievement was the fruit of years of committed work by a lot of individuals," commented Expo Sports Director Saif Yusoof.