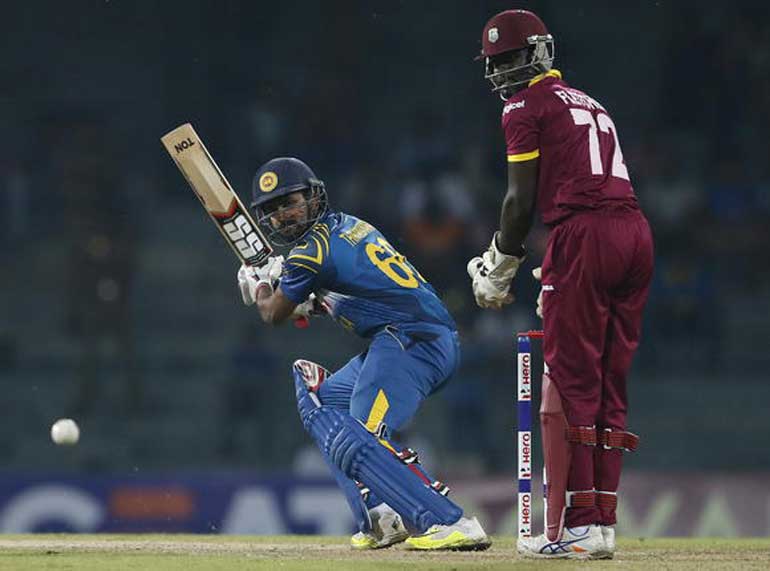 By Marwaan Macan-Markar

(asia.nikkei.com): On a Saturday in March, as Colombo sizzled under a fierce sun, Sri Lanka's 66-year-old Prime Minister Ranil Wickremesinghe took a break from politics to return to the world of his youth. The occasion was a cricket match between his high school, Royal College, and crosstown rival S. Thomas'. The match has been played for 137 straight years, a record in cricketing annals.

To the uninitiated, the premier's presence - complete with a canary yellow shirt, the colour of his alma mater - might have looked like an embarrassing attempt to cling to adolescence. But appearances can be deceptive, perhaps never more so than with oddities such as this Sri Lankan event centered on an English sport introduced, like the schools themselves, during the island's years of British colonisation.

The prime minister was simply following the tradition that the country's political leaders attend the annual match if they hail from either school.

For these politicians, the event offers a chance to put aside ideological differences and indulge in a few hours of singing and wisecracks. But the match also serves as a measure of social cohesion in this ethnically divided country. Alumni from the country's majority Sinhalese and minority Tamil populations, divided by nearly 30 years of conflict that ended only in 2009, put bitterness aside during the three days of cricket, which are always played in a spirit of bonhomie. A common sight during the war years was spectators from both communities regaling each other with the shared experiences of youth.

The rawness of Sri Lanka's recent experience contrasts with the cheery camaraderie of players and spectators. But the country is not alone in benefiting from cricket's capacity to bring together divided communities. There are parallels all over South Asia among countries that picked up the passion for hitting a leather ball with a wooden bat while under the British Raj. One example is the current presence of Pakistan's national team in India for the T20 World Cup, the top international tournament in the shortest and newest form of the game, which started in mid-March.

Casting out caste

India-Pakistan matches, now rare because of political disputes, have served as a barometer of the frequent freezes and thaws in relations between the two countries, which were governed as a single unit under the Raj. "Cricket diplomacy" has been used to good effect several times - notably when Indian leaders invited their Pakistani counterparts to watch matches in India between the two South Asian rivals.

The growth of this British colonial import in India, now a cricketing powerhouse and the financial center of gravity for the game, has been credited with shaking up a subcontinent hobbled by rigid caste hierarchies. As Ramachandra Guha, an Indian historian, notes in his book, 'A Corner of a Foreign Field: The Indian History of a British Sport' the opportunity for low-caste Indians to play cricket undermined the caste system in colonial and post-colonial times.

There was no way around the need for 11 players for each cricket team, which forced the upper castes to look for talent beyond their own ranks. This opened up avenues to advancement for players such as Palwankar Baloo, a low-caste Hindu, who was one of India's star bowlers from 1905 to 1921.

In many of Britain's colonies, teams representing the colonizers battled it out with teams of the colonized in matches. Independence has added an extra dimension: Beating the English team has become a mark of national pride, and the ability to perform at the top level on an international sporting stage has helped to shape national unity in many former colonies in the Asia-Pacific, Africa and the Caribbean.

That was how it felt in March 1996, when an underdog Sri Lankan team beat the heavily favoured Australians at the World Cup finals of one-day cricket in Pakistan. I celebrated with millions of Sri Lankans that night and the next day. For a moment, we forgot about the civil war as even supporters of the Tamil Tiger rebels waved Sri Lankan flags. On that day cricket, for us, was truly more than a sport.
(Marwaan Macan-Markar is a contributor to the Nikkei Asian Review and a cricket fan)