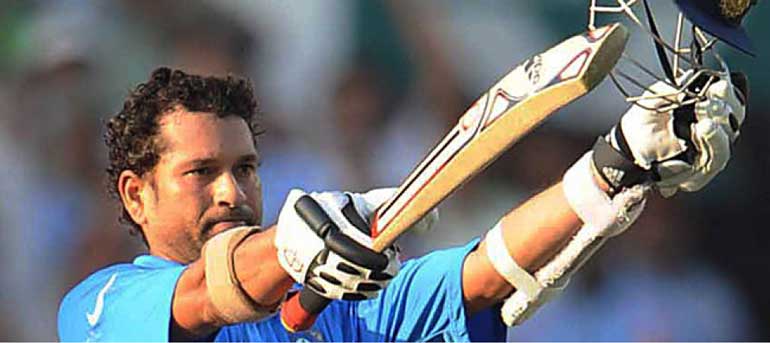 AFP: Sachin Tendulkar will tune in from abroad by video link to help choose India's new coach after he was handed the task alongside fellow batting greats Sourav Ganguly and VVS Laxman.

Tendulkar, Ganguly and Laxman, dubbed the "holy trinity" by Indian media, together with senior official Sanjay Jagdale, will get to work after the flood of 57 applications was whittled down to 21, a statement said on Thursday.

The Board of Control for Cricket in India (BCCI) release added that Tendulkar, who is out of the country, "has confirmed his availability as and when required through video conference facilities".

The high-powered committee has less than a week to pick a coach, with their choice expected to be submitted for approval by June 22. The new coach is likely to be appointed before India's tour of the West Indies in July.

"The said committee... will process and scrutinise all the applications, conduct interviews and seek presentations from candidates as the committee deems fit," BCCI secretary Ajay Shirke said in the statement.

"Should the committee desire to look at all the 57 applications as well, the said will be made available to them."

The BCCI hasn't named any of the candidates, but media reports suggest that the front-runners are former team director Ravi Shastri and current chief selector Sandeep Patil.
---
India shortlist 21 candidates for head coach role
New Delhi (Reuters): A panel including former captains Sachin Tendulkar and Sourav Ganguly will select India's next head coach from a shortlist of 21 candidates by 22June, the country's cricket board (BCCI) has said.

The BCCI received 57 applications and despite recommending a smaller pool of nominees, all of the petitions will still be available to a panel which also includes former test batsman VVS Laxman, board secretary Ajay Shirke said in a statement.

The post has been vacant since Ravi Shastri's tenure as the team director ended with India's semi-final exit at the World Twenty20 tournament on home soil earlier this year.

Shastri has thrown his hat in the ring once more, while former captain Anil Kumble and chief selector Sandeep Patil have also confirmed they were keen to take on one of the most challenging jobs in international cricket.