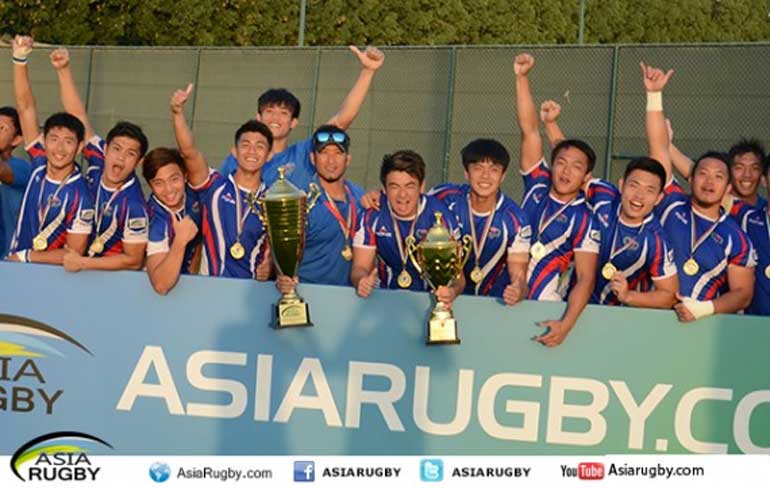 By Shamseer Jaleel

Taipei booked their berth at the Asia Rugby Sevens Series 2016 after winning the UAE leg as well. They stamped their class in the first leg in Chennai two weeks ago.

Taipei edged out United Arab Emirates 24-22 in a tense battle in the Cup Final at the Al Ain Amblers Club. With this win Taipei finished with a maximum 24 aggregate points from both tournaments which won them the qualifying place among the big boys of Asia like Japan, Hong Kong, South Korea and Sri Lanka at the three-legged Asia Rugby Sevens Series which commences in September 2016.

Taipei beat Philippines 17-12 in one of the semifinals while the other being grabbed by the UAE who beat Thailand 38-7 in one-way traffic. Philippines defeated Thailand 19-15 to finish third while India won the plate competition. UAE, Thailand and the Philippines all finished joint-second in the standings, but Philippines ended in second place following their superior points difference across the series.