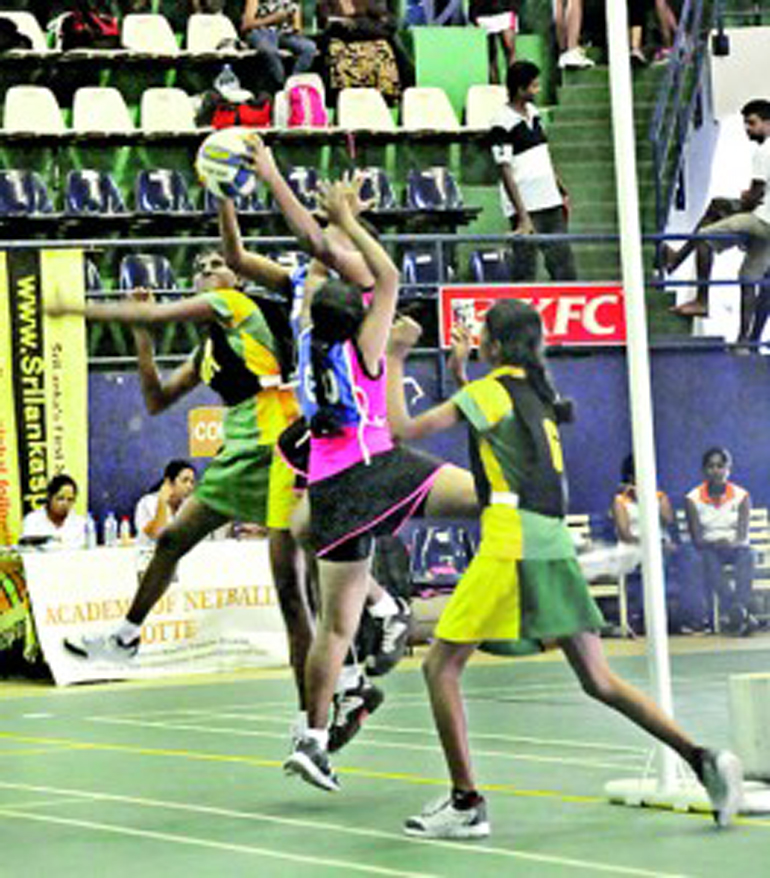 Action from the SriLankasports.com Netball Challenge 2014
SriLankasports.com, Sri Lanka's first sports website will once again conduct the annual SriLankasports.com Intercompany Netball Championship on 17 October at the St. Joseph's College Indoor Stadium, Colombo.

The SriLankasports.com Intercompany Netball Championship was inaugurated in 2006 and held for four consecutive years reaching the pinnacle of intercompany netball in Sri Lanka.

The event will be held in two divisions with 12 teams participating in each division. Apart from the female event, the organisers will conduct a mixed netball category with eight teams participating.

The companies that wish to take part in the event could contact SriLankasports.com on 0777-260834 or on email at [email protected] for entry forms and event details.

At last year's competition, Hatton National Bank clinched the Division One title while LB Finance took home the Division Two title. Nations Trust Bank carried away the mixed division championship as well.

Third and fourth places in Division One were won by HSBC and Ceylon Biscuits respectively. Brandix and Amaya Lake won the third and fourth places of Division Two respectively while Nations Trust Bank was the runner up in the mixed Division.

The championship introduced a seven-a-side rugby format to the game of netball in Sri Lanka at the inaugural Championship in 2006 and continued to add more features during the next three years.

The introduction of the "power play" concept to the game of netball in Sri Lanka was one of the new features introduced at the event and the championship created history by becoming the first ever netball tournament to be held completely in an indoor stadium when it was held at the Sri Lanka Youth Indoor Stadium in Maharagama and Sugathadasa Indoor Stadium in 2007, 2008 and 2009.

In 2013 Srilankasports.com launched another netball tournament for the banking sector in Sri Lanka which went into the history books by being the first netball event Sri Lanka covered and telecasted by a television station.