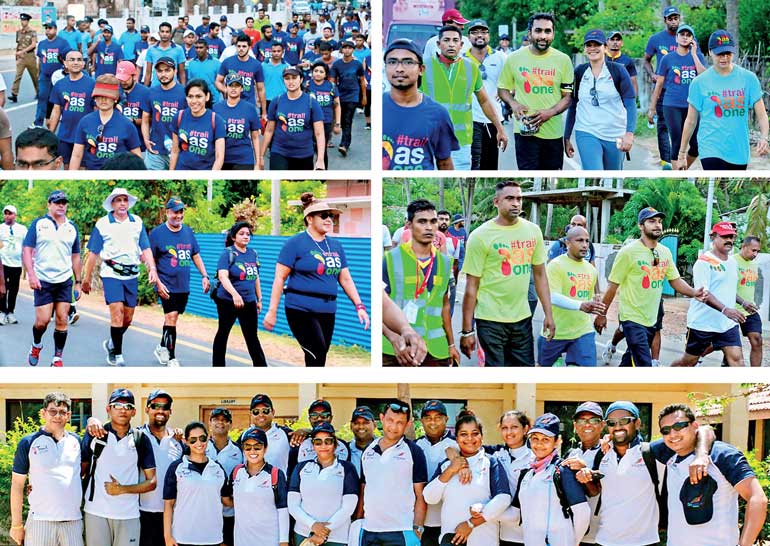 SriLankan Airlines partnered with TrailSL at the start of their journey, pledging their support as the airline partner to the walk for cancer. Approximately 35 SriLankan Airlines staff members participated in the opening day along with the Chief Executive Officer, Capt. Suren Ratwatte from Point Pedro, the northern tip of the island, to Vallai Junction almost 16 km away.

Amongst the crowd that participated were Sri Lankan cricketing heroes Mahela Jayewardene and Kumar Sangakkara, who have pledged to walk the entire 648km journey of TrailSL 2016.

The second day of Trail 2016 consisted of a 23km walk ending in Jaffna near the Duraiappa Stadium. The SriLankan Airlines team also led the charge on the third day in Jaffna with a 26km walk to Kodikaman. From Kodikaman, the fourth day saw participants walk 25km to Iyakachchi Junction.

The walk along the country is due to draw to a close in Matara (Point Dondra Lighthouse) on 2 November. By then, a total of over 500 SriLankan Airlines team members would have participated in the journey towards the alleviation of cancer in Sri Lanka.