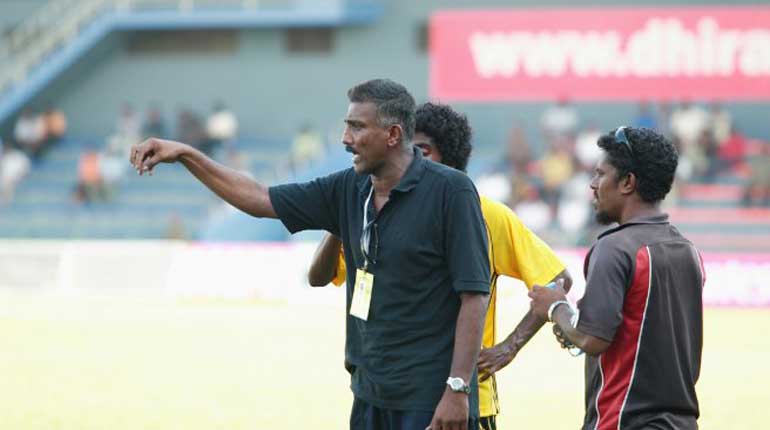 Sampath Perera - FILE PHOTO
Sri Lankan national football coach Sampath Perera expressed confidence in his young team's ability to reach the finals at the upcoming SAFF Suzuki Cup, which begins on 23 December in India's Thiruvananthapuram.

In an interview with The Hindu, the former captain, who had won the South Asian Gold Cup for Sri Lanka in 1995, declared that the team's target is to advance to the SAFF finals. He remarked that all the teams are on par with each other and that a win depends on "the day's form".

"India being the host will be the obvious favourite but pressure will be on them which we hope to capitalise on. The players are coming into this tournament after the Sri Lankan Super League season which ended on 5 December. The boys are fit and raring to go," he said.

The Sri Lankan team, who are camped in LNCPE Kariyavattom on the outskirts of Thiruvananthapuram, comprises players picked from the Air Force, Navy and Army teams with an average age of 25. Sampath, who is on his fourth coaching stint with the national team, explained that he had chosen young players in preparation for the SAF Games in February, which is Sri Lanka's "real aim".

"The SAFF championship is actually a dress rehearsal for the SAF Games. Since the SAF Games is an under-23 tournament I have picked a young side."

Sri Lanka was drawn to play alongside India, Pakistan and Nepal for the SAFF Suzuki Cup 2015. However, Pakistan has since withdrawn from the tournament.