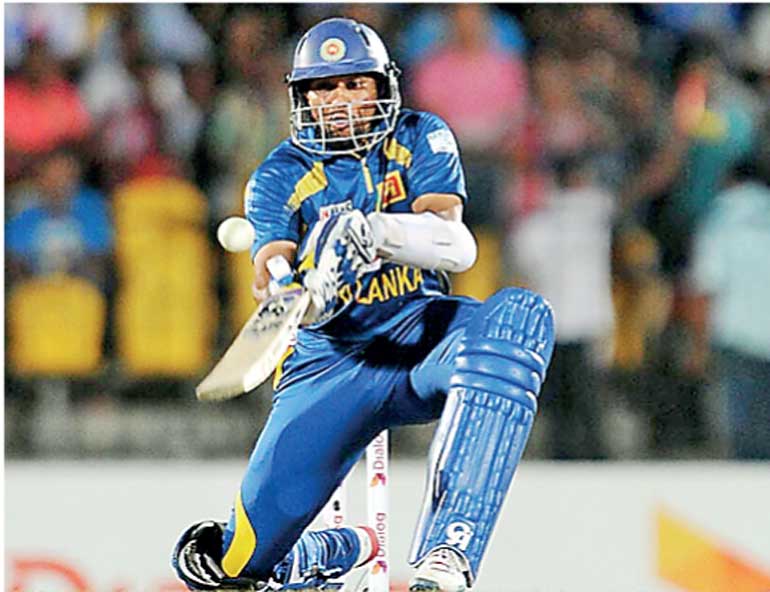 www.scmp.com: Sri Lankan dynamo Tillakaratne Dilshan – the man behind the famous 'Dilscoop' shot – will bring his brand of innovative and exciting cricket to Tin Kwong Road when he lines up for City Kaitak in the Hong Kong T20 Blitz from 8-12 March.

The 40-year-old former test captain is a made-for-T20 player with his aggressive batting, outstanding fielding and off spin.

"I am very excited to be associated with City Kaitak and looking forward to playing in Hong Kong with a great bunch of young Hong Kong players," said Dilshan. "Not only will I use every opportunity to play my favourite shot, Dilscoop, wearing the City Kaitak colours and entertain the viewers, but I will help with the long-term development of the game in Hong Kong." Dilshan is the latest big-name player to sign on for the second edition of the Blitz. Kowloon Cantons have secured Pakistan's Shahid Afridi, Sri Lanka's Kumar Sangakkara will play for Galaxy Gladiators Lantau while West Indian Darren Sammy will turn out for Hung Hom JD Jaguars. Hong Kong Island United have yet to announce their marquee player. In the inaugural tournament last year, former Australia captain Michael Clarke was the main drawcard, playing for Cantons. This year's star factor is already significantly higher. Although Dilshan is credited with inventing the Dilscoop shot – in which the player scoops the ball over his and the wicketkeeper's heads for a boundary – many players, especially Australians, link the shot with Ryan Campbell, who is now based in Hong Kong and will be involved in the Blitz. "Who better to be the next marquee player announced in the Hong Kong T20 Blitz than Tillakaratne Dilshan," said Cricket Hong Kong CEO Tim Cutler. "Long have cricket fans argued about who played the scoop shot first, Dilshan or Hong Kong's Ryan Campbell – and now, both are going to be involved in the tournament."

City Kaitak will be coached by ex-Hong Kong coach and Indian international Robin Singh, who along with Dilshan will attempt to fulfil the team's motto, "Be a part, stand apart". And the team are confident they have the right mix to win the Blitz. "We are extremely delighted to have such a senior and respected player like Dilshan join our City Kaitak team, which has a good mix of young talented cricketers from Hong Kong. With four more overseas players yet to be announced, City Kaitak is a clear favourite," said a team spokesman. Dilshan made his test and ODI debut during the Sri Lankan cricket team's tour to Zimbabwe in 1999. He is the first cricketer in the history of the game to score hundreds in all formats as a captain. He was a key member of the team who won the 2014 ICC World Twenty20 and also reached the finals of the 2007 Cricket World Cup, 2011 Cricket World Cup, 2009 ICC World Twenty20 and 2012 ICC World Twenty20.