By Shamseer Jaleel

The Sri Lanka national 15-a-side outfit will tour Malaysia in May this year in order to participate in the Asian Rugby Championship Division I Four Nations League encounters, which will take place in the country.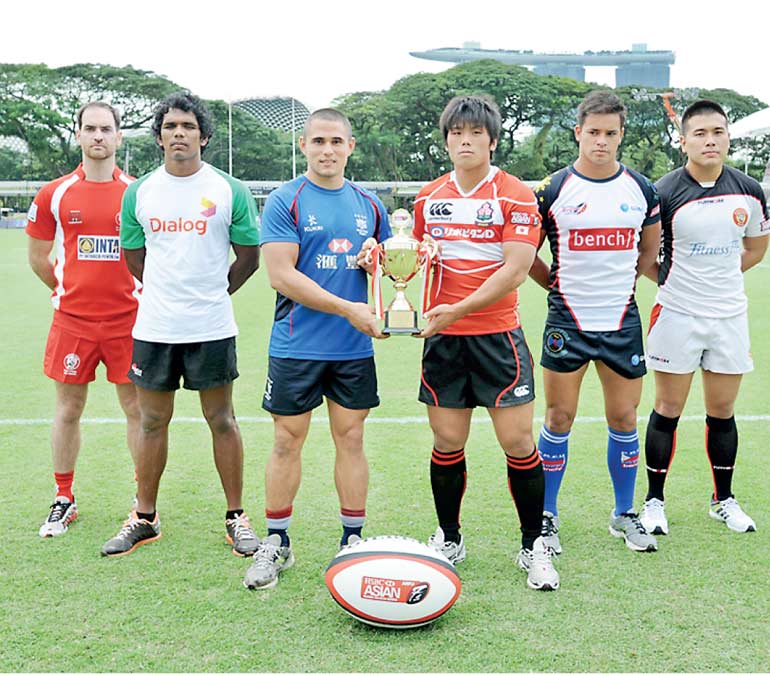 Sri Lanka, who finished on top last season under Fazil Marija, will once again participate in the Division I tournament. This will give Sri Lanka a very good chance of getting into the top three in Asia and playing alongside teams such as Hong Kong, Japan and South Korea which will give some good exposure for the local lads.

The Sri Lankan Under 20 team will once again feature in two Sevens tournaments, one in Malaysia and the other in Hong Kong. The Asian Sevens Series three-leg event will take place in Hong Kong and Sri Lanka. The second leg venue is yet to be finalised by the Asian Rugby tournament committee. The Sri Lankan senior Sevens team which finished fourth last year will be eying a better position this year. the Sri Lanka youth team will lock horns with Hong Kong, Taipei and Malaysia in the Under20 Asian 15-a-side tournament in December. Last year Sri Lanka was placed second behind Hong Kong.
Asian fifteens division I senior (Hosted by Malaysia)

May 8 - Philippines vs. Kazakhstan, Sri Lanka vs. Malaysia

May 11 - Sri Lanka vs. Kazakhstan, Philippines vs. Malaysia

May 14 - Sri Lanka vs. Philippines, Malaysia vs. Kazakhstan

Asian Youth (under 20) sevens

July 30 and 31 - First leg in Malaysia

August 6 and 7 - Second leg in Hong Kong

Asian Sevens series (senior)

September 3 and 4 - Hong Kong

Sept 24 and 25 - 2nd leg-venue to be confirmed

October 15 and 16 - Third leg in Colombo

Asian Under 20 championship (Venue to be confirmed)

December 11 - Hong Kong vs. Taipei, Sri Lanka vs. Malaysia

December 14 - Hong Kong vs. Sri Lanka, Taipei vs. Malaysia

December 17 - Sri Lanka vs. Taipei, Hong Kong vs. Malaysia