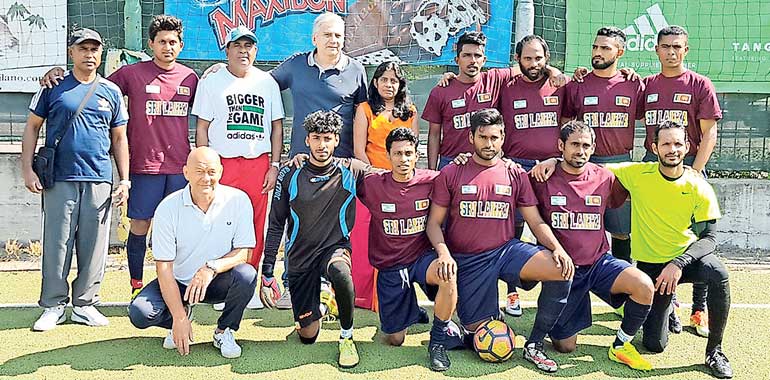 With solid team performances, the Sri Lankan football team managed to enter the semi-finals and achieved fifth place at the US ACLI Football World Cup held in Milan from 10-11 June. ACLI (US ACLI) operates as a non-profit sports association in Italy promoting sports, social and recreational activities among communities.

The event was organised by the Comune di Milano and US ACLI as a joint venture and the respective country participation was made through Milan-based foreign consulates. Eighteen teams representing countries across the globe participated in the tournament. The Sri Lankan team consisted of seasoned players residing in Milan, Verona, Rome, Florence and Modena. M. Nicholas Anthony Mahinda Fernando, ex-national player and M. Maxie Perera, lent their expertise as coach and assistant coach to the wining team. Consul General Pradeepa Saram and consulate staff were present on both days.

On the first day, Sri Lanka won against Ukraine (2-1), Italy (1-0), and Egypt (1-0). On the second day, SL won against Eritrea (2-1), and El- Salvador (4-3), and lost to Morocco (1-2). Despite the final defeat, Sri Lanka won the series overall.

The Consulate General of Sri Lanka co-ordinated the country participation at the event.