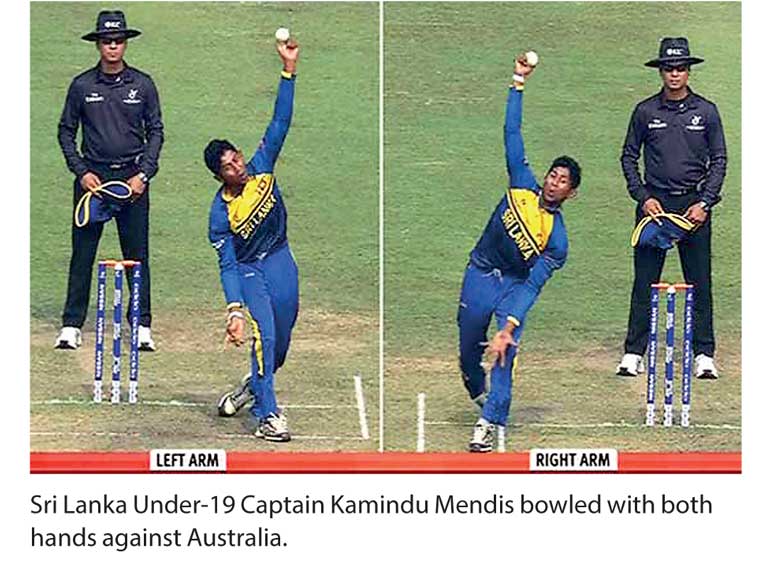 Hobart (Dunya News) – Sri Lanka have found a 'double-hand' bowler in the form of Kamindu Mendis, reported Dunya News on Tuesday.

According to details, Sri Lanka Under-19 captain Kamindu Mendis bowled with both hands against Australia in the second match of the Youth Series.

Head coach Roy Dias praised the talent of young Mendis and said his bowling skills were a plus point for the team.

It is worth mentioning here that Pakistan Super League (PSL) franchise Lahore Qalandars also discovered a pace bowler who can bowl with both arms in its talent hunt program. Yasir Jan, a 21-year-old, can also bowl with both arms and generate serious pace with either one.