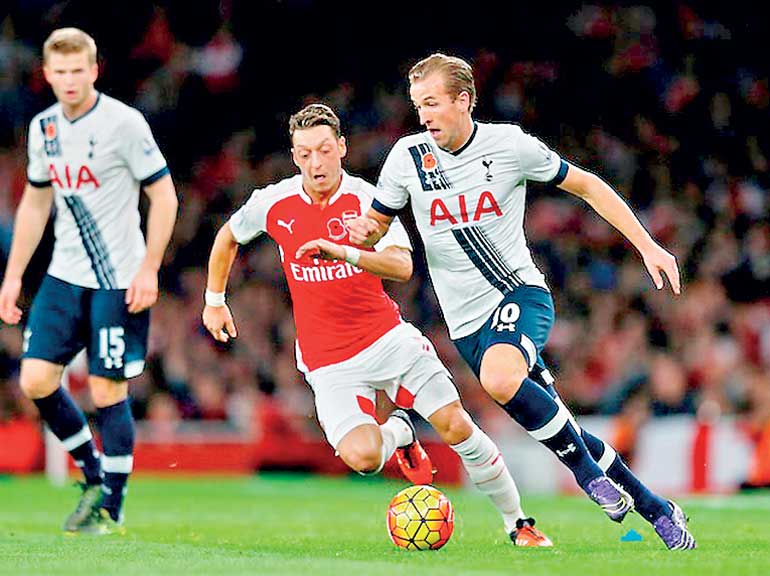 Sri Lanka's Arsenal fans have spoken. Mesut Ozil is Sri Lanka's favourite English Premier League (EPL) player!

Inarguably his incredible form this year (and considerably good looks!) played a big part in this result. Ozil has over 16 goals under his belt this EPL season so far and is thought to be on course to break Thierry Henry's Premier League assists record.

The German playmaker averages one assist every 2.71 matches for the Gunners, 20 assists in total, which is more than any other player in the top division. He also has the best games per assist rate in Premier League history after setting up Olivier Giroud in the 36th minute at the Emirates stadium. In this light, it is undeniable that he is worthy of the place he has in the hearts of Sri Lankan fans.

The poll, to find out Sri Lanka's favourite EPL player for 2015 was carried out by AIA Insurance, together with the English Premier League Fans of Sri Lanka (EPLSL). As the Official Principal Partner for Tottenham Hotspur, AIA was obviously vying for one of the Spurs' nominations to claim fame-but it was not to be!

Fans of the EPLSL Facebook page nominated, voted and short listed the top 20 favourite players for 2015. They were, Alexis Sanchez (Arsenal), MesutOzil (Arsenal), Olivier Giroud (Arsenal), CescFabregas (Chelsea), Eden Hazard (Chelsea), Willian (Chelsea), Sergio Aguero (Manchester City), David Silva (Manchester City), Kevin De Bruyne (Manchester City), Chris Smalling (Manchester United), David De Gea (Manchester United), Coutinho (Liverpool), Jordan Henderson (Liverpool), Juan Mata (Manchester United), Christian Eriksen (Tottenham Hotspur), Hugo Lloris (Tottenham Hotspur), Harry Kane (Tottenham Hotspur), RiyadMahrez (Leicester City), Christian Benteke (Liverpool) and Jamie Vardy (Leicester City).

With Eriksen, Lloris and Kane in the running, Spurs' hopes were high. However, Ozil's charm and stellar skills was too much competition as he emerged the undisputed favourite, with 18. 43% of the votes and the rest divided amongst the other 19 contenders. And so it was, that Spurs' north London archrivals Arsenal secured their nominee as Lanka's favourite! The AIA and EPLSL poll reached over 110,000 people on Facebook.