REUTERS: As much as Jordan Spieth would love to complete a successful title defence at the Tour Championship this week, team victory at the Ryder Cup next week is an even bigger goal for the American.

If forced to choose between the two, Spieth told reporters at East Lake in Atlanta on Tuesday that he would opt for Cup glory.

"That's kind of rude," the twice major champion said in response to the question, before answering it directly when he could have diplomatically brushed it off as a hypothetical.

"I don't have a Ryder Cup (win). I think I will have a Ryder Cup at some point. You want what you don't have. I've watched the other side of that (Ryder Cup defeat in 2014) and it hurt.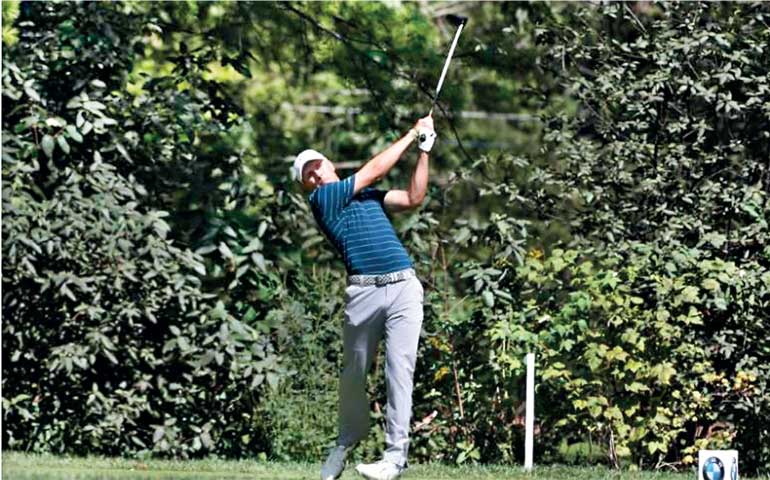 Jordan Spieth tees off on the seventh hole during the final round at the BMW Championship at Crooked Stick GC – USA TODAY Sports
"It was tough in that closing ceremony. When we boarded the plane back home, it was an empty feeling and we don't want that again," said Spieth, 23, who made his Ryder Cup debut in 2014. "We remember that. We want that celebration.

"I'm pretty confident how we're going to go about our business. I think we've got a fantastic team this year."

Spieth spent Sunday and Monday at Hazeltine National in Minnesota, site of next week's biennial showdown between the United States and Europe, seeking to squirrel away course knowledge.

The former world number one says he will have no trouble this week eliminating the Ryder Cup from his mind as he chases the tournament crown and also the $10 million bonus handed out to the winner of the season-long FedExCup points race.

But the Ryder Cup will be very much on the mind of others at East Lake in the elite 30-man field who are vying for the 12th and last spot on the American team.

Their battle to impress captain Davis Love, who will name his final wild card selection on Sunday night, will provide an intriguing subplot to the event, with Bubba Watson, Justin Thomas and Daniel Berger among those on the short list. Spieth played with all three at Hazeltine on Monday. "You could see how badly each of them wanted to be there," he said. "I think being on the property excited them even more. We want whoever's playing the best to be the last pick and I think there are five or six options."

Spieth has particular sympathy for twice Masters champion Watson, the world number seven. "I couldn't imagine being in his position," said Spieth. "I don't know if anybody's been passed up at that spot (but) he didn't seem upset about anything, like he was entitled to anything.

"I think he really feels like he needs to do his job this week."

Spieth said he did not mind if Love chose a veteran or a rookie for the final spot.

"Doesn't make much difference, whoever's playing the best golf," he said.