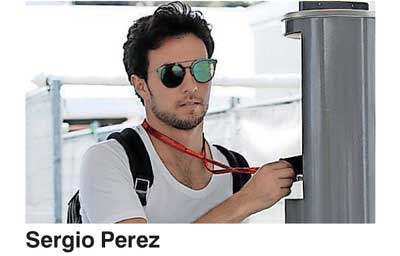 Reuters: Mexican Formula One driver Sergio Perez has dumped his sunglasses sponsor for a comment made on Twitter about his compatriots after Donald Trump was elected U.S. president.

The brand, Hawkers, had suggested on its Mexican account @HawkersMX that Mexicans should wear the glasses to hide crying eyes when the wall between their country and the United States was built.

Trump, the Republican candidate elected in Tuesday's election, promised before the polls to build a "big, beautiful, powerful" border wall with Mexico to stop the flow of undocumented immigrants.

"What a bad commentary. Today I am ending my relations with @HawkerMX," Perez said on his own Twitter account in reply. "I will never let anyone laugh at my country."

Hawkers subsequently said it had made a 'serious error' and removed the offending Tweet, which it said had not been made in 'mockery'.

"It will not happen again," the company added.

Perez would not say how much the brand was paying him but told reporters at the Brazilian Grand Prix on Thursday that his mind was made up, even though production had started on a run of some 20,000 glasses bearing his name.

The sponsorship had only recently been agreed, he added.

"I decided to split with the brand," said the Force India driver, who found out about the comment after landing in Sao Paulo and seeing a lot of angry messages on Twitter from his fans.
"It was a very unfortunate comment about my country... I didn't find it funny at all. I feel sorry because it's a great brand, they've done really well but I'm not willing to stay there," he added.
"The relationship was going to be very successful but my country and my people come first," added Perez. "I won't let anyone make fun of my country and it's a shame that the brand pays for it because it's a mistake from one person."