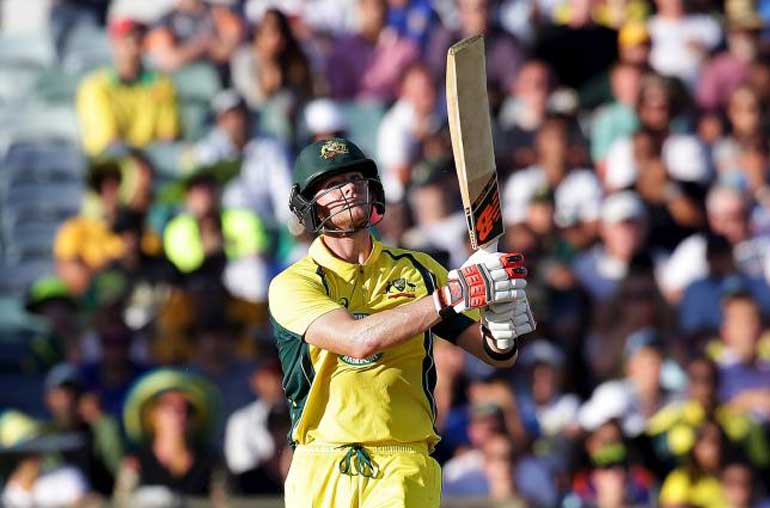 Reuters: Cricket Australia has bolstered its campaign to host a day-night test against South Africa later this year by publishing an interview with captain Steve Smith in which he backed the proposed fixture.

South Africa's players balked at an invitation to play a day-night match in Adelaide in November after discussions with Australian players including Smith, Proteas skipper AB de Villiers said this week.

Smith, however, said his team would be happy to play a day-nighter against South Africa at the famous South Australian venue, as well as the fixture already scheduled to be played under lights at the Gabba against Pakistan in December.

"I'm surprised that he named me," Smith was quoted as saying from India on the Cricket Australia (CA) website. "The feedback we gave them was that Adelaide is the best place to play it, in our opinion.

"We're playing one in Brisbane now, but Adelaide is the best place to play it and I think it could work there.

"I don't know where they've got their ideas from," he added. "If they wanted to play one we'd be happy to."

The Australian Cricketers' Association, however, said on Friday that feedback it had received from the players indicated they would "prefer to only play one day-night test in 2016/17".

"Pink ball tests are a fundamentally different game to traditional red ball test matches," chief executive Alistair Nicholson said in a statement.

"We continue to be concerned about the durability and visibility of the pink ball, both the changing light conditions and the specifically prepared pitches are altering the conditions that the players are used to at each venue."

CA are determined to reprise the success of last year's inaugural day-night test against New Zealand at Adelaide Oval.

The test attracted huge crowds but lasted only three of the scheduled five days on a wicket especially prepared to offset durability problems with the pink ball.

CA are continuing their talks over the fixture with their South Africa counterparts and it looks likely that Chief Executive James Sutherland will have to get his cheque book out again.

CA committed an additional A$1 million ($762,400) in prize money for the series to help overcome reservations from Australia and New Zealand players about the use of the pink ball.