Rangi Akbar reporting

from Singapore

The Sri Lanka Cycling Team's participation at the OCBC Cycling Championships in Singapore on 29 and 30 August is being eagerly awaited by cycling fans in Singapore - both Sri Lankans residing there and local cycling fans.

The Sri Lankan team will arrive for the contest in Singapore on 28 August morning on SriLankan Airlines Flight 306 which is expected to touch down at the Changi Airport at 8.35 a.m.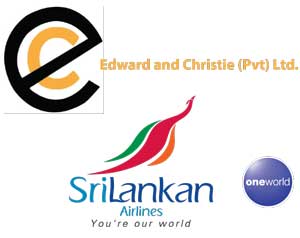 The prize money is huge, amounting to SGD 6,000, SGD 4,000 and SGD 200 respectively for the top three teams.

The Sri Lankan team will consist of Hettiarachchige Don Gihan Jayasinghe, Jeevan Manjula Jayasinghe, Mahappu Arachige Naveen Ruchira, Rajapakshalage Thushantha Chandra and Weerappulige Chamika Sandun Kumara.

All these cyclists had done well at the Inter-Club Criterum Cycling Championships held at Vihara Maha Devi Park a month ago, conducted by the Sri Lanka Cycling Federation.

An added boost for Sri Lanka Cycling is the promise of a fully-equipped Cycling Velodrome to be constructed by the Singapore Cycling Federation in Sri Lanka in the near future.

OCBC Cycle 2015 aims to be a safe premium cycling platform with a series of unique cycling related activities, championing cycling as a year-round way of life. OCBC Cycle will culminate in a mass cycling event on 29 and 30 August when participants will come together to ride safely on close roads in the heart of the city, starting from and returning to the Singapore Sports Hub. OCBC Cycle is sanctioned by the Singapore Cycling Federation and supported by Sport Singapore.

The OCBC Cycle Speedway Championships will be held on 30 August and comprises of two categories - the South East Asia (SEA) Speedway Championship and the Club Speedway Championship.

The South East Asia (SEA) Speedway Championship category is by invitation only. Sri Lanka is one of the 10 South East Asian countries invited to send a team to compete at the event. The team format consists of a four-rider team, riding 10 laps on a fast 1 km course. The race will be held in a relay format which consists of the first two riders riding five laps and the next two riders riding the last five laps.