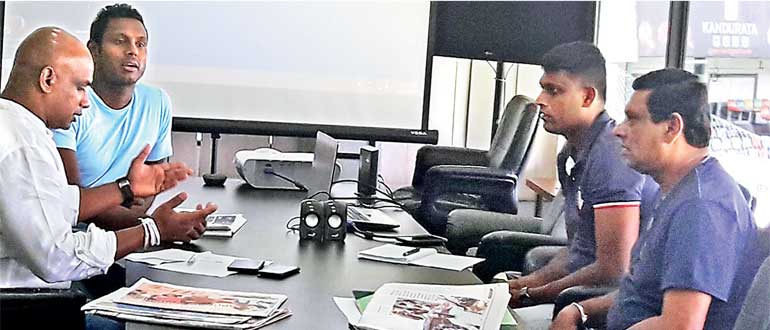 The National Selection Committee of Sri Lanka Cricket headed by Chairman Sanath Jayasuriya, met at Sri Lanka Cricket (SLc) headquarters yesterday to select the squad for the forthcoming ICC Champions Trophy 2017.

National Captain Angelo Matthews, who was in India as a member of the Delhi Daredevils for the ongoing IPL, returned to the country yesterday in order to take an active role in the selection of the team which will be led by him.

The selectors adopted a strategic approach and obtained recommendations from national specialist coaches prior to making their evaluations based on form, fitness, performance and biometric evaluations of the proposed players.

The team will be announced at a news conference to be held at SLC at 11.00 a.m. today with the attendance of Jayasuriya and Mathews.

The squad will depart to Kandy on 9 May to participate in a six-day intensity and altitude training program and will depart Sri Lanka on 18 May to play four practice games prior to taking on the Champions Trophy challenge with their first game against South Africa on 3 June.