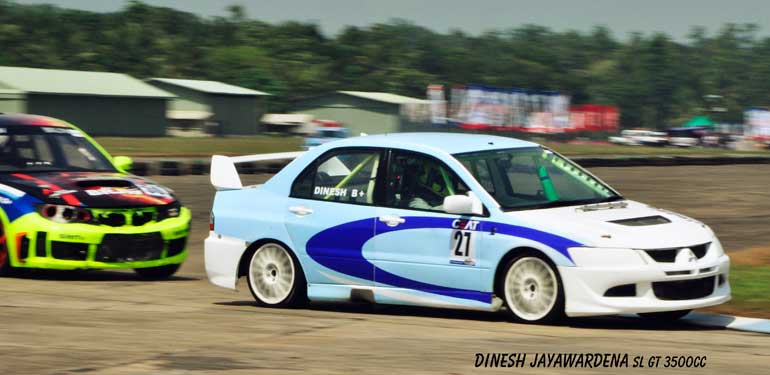 The Asian Motor Racing Club (AMRC) and Sri Lanka Association of Racing Drivers & Riders (SLARDAR) has teamed up once again this year to present to motor sport enthusiasts yet another championship of motor races with a difference.


The two main motor sport clubs of Sri Lanka successfully concluded the Sri Lanka Super Series last year which highlighted many top drivers and riders in the local arena. This year the team will concentrate on tarmac racing. Tarmac racing is motor races conducted on a closed circuit with a sealed (tarmac) surface.


With the view of attracting those who are adoring fans of the sport but are not participating competitors, the organisers will organise other competitions for these individuals such as the best modified road car, best dressed up road car, best sound system etc.

The grand finale of the series will be held at Pannala race circuit ending with a party atmosphere with 'dancing on the track' etc. The organisers believe this will give even the spectators a fantastic family outing. This will happen at the last race of the championship in October at the Pannala circuit.


The championship will consist of three races which will begin on 31 May at the Katukurunda circuit. The Entries close on 22 May and the entries are accepted at the SLARDAR Office in Nugegoda from 9.30 a.m. to 4.30 p.m. and Speedrome, Batharamula from 3.30 p.m. to 8.30 p.m.


The Race will flag off at 9 a.m. on 31 May and access to the track allows any fan to drive in at any time and leave without any hindrance to anyone. The grand stand and standing tickets will be available at the gates.


The second race will be conducted on 26 July again at the Katukurunda circuit. The grand finale will be at the Pannala race circuit on 11 October. During this race, there will also be a spectacular motocross event conducted for the motocross fans at the adjoining motocross track at Pannala. The evening will go into the night with the additional road car competitions and then the party on the track.