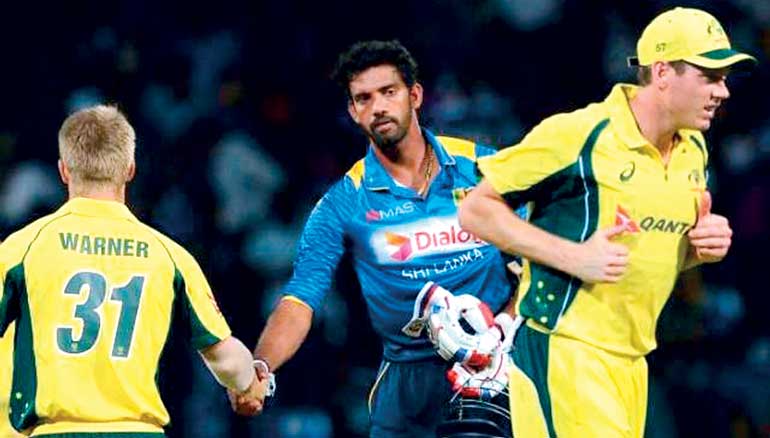 AFP: Sri Lankan off-spinner Sachithra Senanayake has been fined 30% of his match fee for making disparaging remarks during the opening T20 game against Australia.

The incident happened in the fifth over of Australia's innings on Tuesday when Senanayake, after dismissing David Warner, made remarks which the International Cricket Council (ICC) said could have provoked a reaction from the Australian captain.

Senanayake was found to have breached an article in the Code of Conduct which relates to "using language, actions or gestures which disparage or which could provoke an aggressive reaction from a batsman upon his dismissal during an international match", the ICC said in a statement. Senanayake admitted the offence and accepted the sanction, averting the need for a formal hearing.