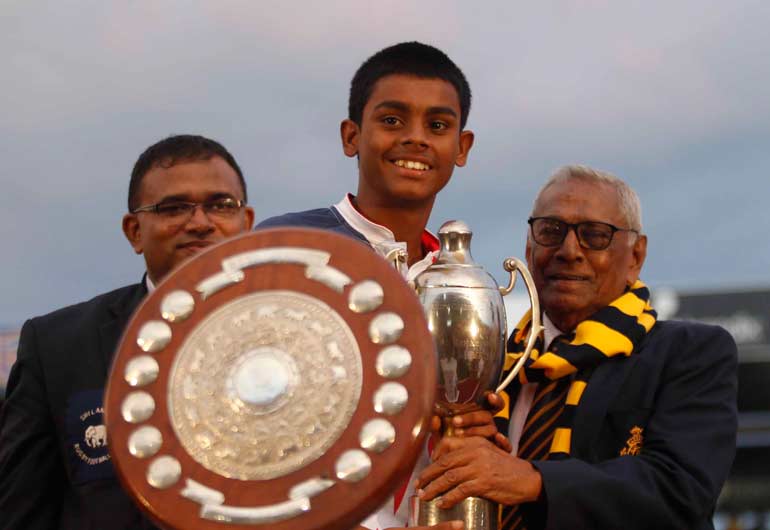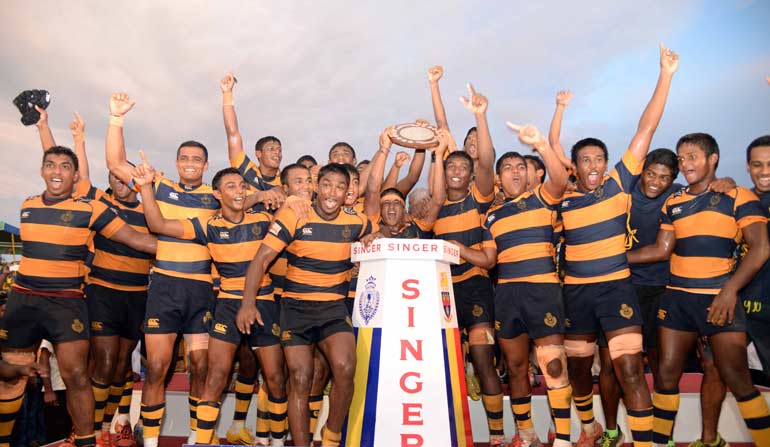 By Shamseer Jaleel

Records are meant to be broken. This was proved by the Royal rugby outfit of 2015 when they beat their own 44-0 record win, set in 2002. The Reid Avenue Boys outclassed the lads from Kandy with a huge 49-0 victory at the Royal Sports Complex during their 71st Bradby Shield encounter.

With this win, Royal's aggregate at this year's Bradby was 72-22, enabling them to bring back the Bradby Shield after four long years.

One of Royal's former rugby players Summa Navaratnam, who turned 90 this month, was the Chief Guest. Navaratnam led the Royal outfit in 1943. He went on to play for CR&FC, leading the Longden Place club in 1954 and 1955 and helping them win the Clifford Cup. He also coached Royal, S. Thomas', Isipathana, Wesley and Police. In 1968 he was the President of CR&FC and later on became the President of the Sri Lanka Rugby Football Union (SLRFU) The game got off to a fine start with both sides playing some attacking open rugby. Trinity dominated proceedings in the first ten minutes, attacking in Royal territory. But Royal kicked deep into Trinity territory and they were unstoppable.

Royal's Number 8 Supun Warnakulasooriya opened proceedings for Royal with a superb try with full back Ovin Askey adding the two extra points. From that point onwards Royal was unstoppable and were on song. Then another two Askey penalties and the lightning pace of Winger Shabith Feroze gave Royal an 18-0 lead at halftime.

After the break, Royal continued their scoring spree, adding tries through Vice Captain and Flanker Keshan Peiris, Akash Iddawala, Mahima Gamage (2) and Supun Warnakulasooriya scored one more through a rolling maul.

Royal had a fantastic chance to put a half century on the board but their replacement Winger Andrew de Silva dropped the ball just yards away from the try line to the utter dismay of all the Royalists present at the grounds since there were no Trinity defenders.

Aruna Rankothge refereed the encounter. Trinity won the Under 18 encounter on aggregate after having a clear 18-point lead in the first leg.