Reuters: World number two Rory McIlroy has signed a long-term extension to his contract with Nike ahead of this week's US Masters at Augusta National.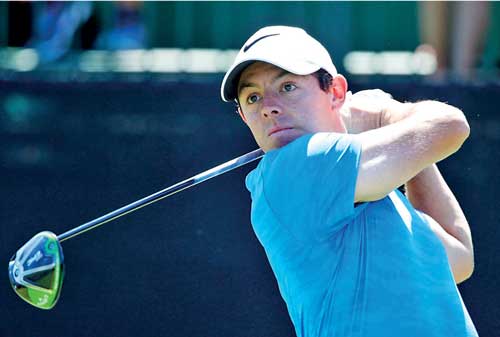 "Looking forward to the next 10+ years as a @nike athlete," the Northern Irishman said on his verified Twitter account.

The world's biggest sportswear maker said last August that it would stop selling golf equipment - including clubs, golf balls and bags - to focus on footwear, apparel with the familiar swoosh logo and partnering more golfers. The company, which built its golf business on the success of Tiger Woods, gave no details about the deal in a separate statement.

"I've loved this company since I was a kid," it quoted McIlroy as saying. "I'm really happy to continue this journey with Nike."

British media estimated, however, that the new deal could be worth $ 100 million with the 27-year-old remaining free to negotiate with equipment makers.

McIlroy joined Nike in 2013 on a deal that also covered clubs and the former world number one has since won 12 tournaments, including two major championships. He had been previously sponsored by Titleist. A first Masters victory, and the coveted green jacket, would make him only the sixth player in history to complete golf's grand slam of major championships.