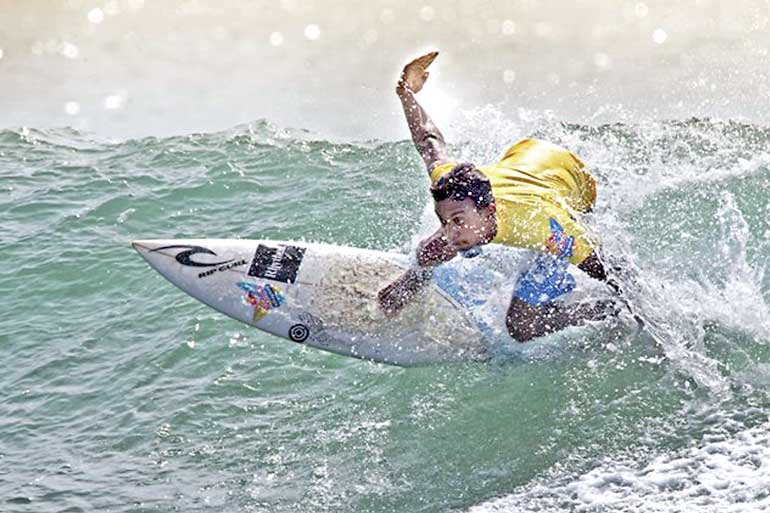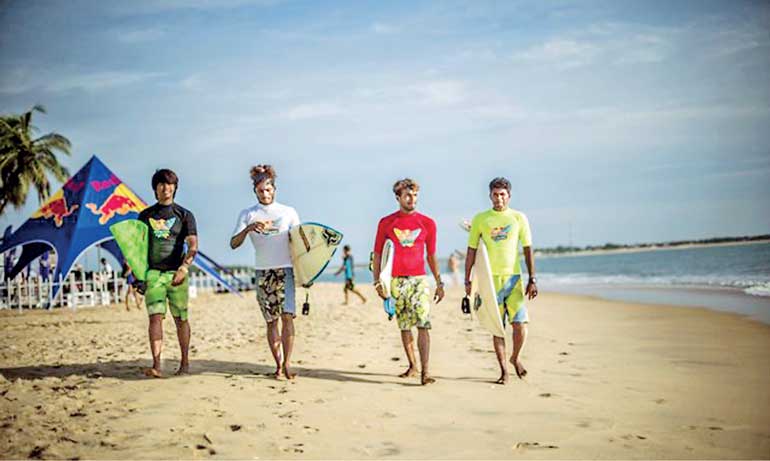 After last year's intense battles on the waves of the Eastern coast, the much-coveted event Red Bull Ride My Wave returns for its third edition on 10 and 11 December at Kabalana Beach, Ahangama.

This year will see 100 surfers both local and international searching for fast lefts and hollow rights aiming to score high on the judges boards which will give our top three winners a grand prize of $ 3,000 (first place - $ 1,500, second place –$ 1,000 and third place - $ 500) securing the winner with the title and bragging rights of being known as the King of the Wave.

Red Bull Ride My Wave began in 2014, where surfers from the East Coast were pitted against their fellow surfers from the South Coast in a quest to determine which region was home to the island's best surfers. Hosted by Costa Rican Pro Surfer, Diego Naranjo, the East Coast team emerged victorious and went on to represent Sri Lanka at Red Bull Both Ways in the Maldives, where they placed second, third and fourth respectively.

This year the event will be managed and judged by three fully accredited ISA judges with two having worked and judged in WSL events around the world along with Kai Linder serving as the Surf Director. Kai, who was part of the 2015 edition of the event, had this to say: "I am immensely happy to be returning to Sri Lanka this year for another edition of Red Bull Ride My Wave. Last year the judges and myself got to experience the incredible hospitality, amazing food and fun waves on offer in the area around Arugam Bay. This year we look forward to experiencing another area of Sri Lanka and I hope to find even more amazing surf spots and to meeting more local surfers. The event helps to promote the development of contest surfing in this emerging surf market, as Sri Lankan surfers will hopefully join the global contest scene in the very near future."

"The southern waves are not like the ones up east," said Asanga Waduge, winner of Red Bull Ride My Wave 2015. "We have to master their nature then use it to our advantage. We're not just competing against surfers from our island but also from those around the world. So you can be sure that I'll give it everything I've got!"

To register for Red Bull Ride My Wave 2016, sign up before 7 December 2016 at www.redbull.com/ridemywave and catch all the latest updates on the dedicated Red Bull event page – Red Bull Ride My Wave.