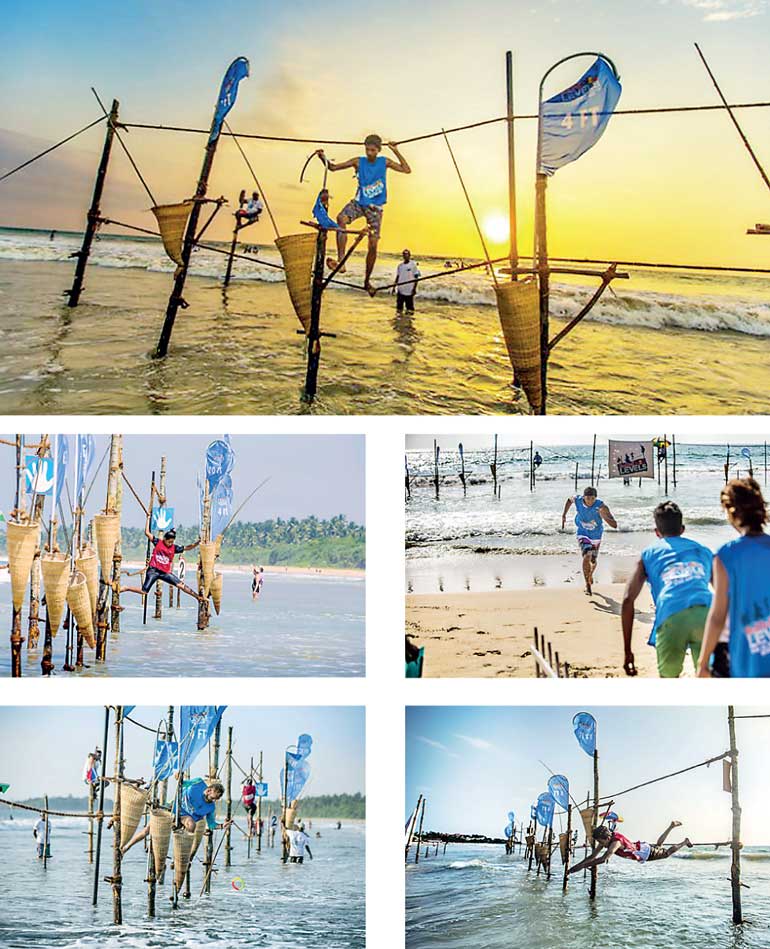 Hailed as one of the toughest obstacle courses, Red Bull Levels returns to Sri Lanka for its 3rd edition. With two successful events held in the years 2015 and 2016, this ultimate test of body and mind returns to the crescent of the South Coast – Mirissa Beach on 25 February at Kama Mirissa.

Red Bull Levels is an obstacle course that brings together two of Sri Lanka's ancient trades – stilt fishing and toddy tapping in one obstacle course that challenges strength, grit, stamina and team work. More than 400 daredevils, in teams of four, will descend upon Mirissa Beach to participate in the 3rd edition of this event, which will feature an entirely new and updated course.

"Red Bull Levels is an obstacle course innovation. It makes teams work together more than ever before, while still testing your personal challenges," said Bentota Zone, defending champions of Red Bull Levels 2016. "The team strategy you come in with, paired with the crashing waves, the challenge of stilt fishing, and the unforgiving strength needed to balance on the tightrope is something that you just cannot understand. It's exhilarating."

This year, competitors will have until 21 February to register their teams and compete for the total prize money worth Rs. 600,000. The course will premiere an additional stilt, making the total amount of stilts to conquer for this year six. Teams will qualify for the next round based on intense timed-knockout elimination.

"With Mirissa transforming into the latest hotspot in our tropical paradise, we are very excited to be working in partnership with Red Bull, who are bringing a unique concept to Mirissa with Red Bull Levels. The concept which brings together local traditions in an unusual manner is sure to be one of the most exciting highlights of our calendar for the year 2017," said Sheran Fonseka and Natalie Jayasuriya, owners of Kama Mirissa.

Registration for Red Bull Levels is now open for all those ready to take on challenge. To register for Red Bull Levels, sign up at redbull.com/levels and follow all the action on Facebook at the Red Bull Levels event page or on Instagram at @redbull_sl.