Reuters: Rafa Nadal has asked the International Tennis Federation to publish the results of his drug tests following an accusation of doping by a former French cabinet minister.

The 14-times grand slam champion said on Monday he was suing Roselyne Bachelot, a former health, sports and social affairs minister, after she alleged the Spaniard had failed a drugs test.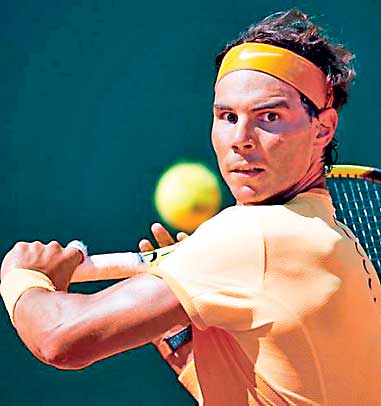 The Spaniard wrote to the ITF asking his drug test results to be made public, British media have reported.

"It can't be free any more in our tennis world to speak and to accuse without evidence," media reports quoted the 29-year-old as saying.

"Please make all my information public, please make public my biological passport and my complete history of anti-doping controls and tests. From now on I ask you to communicate when I am tested, and the results, as soon as they are ready from your labs."

Nadal has never failed a drug test.

The ITF declined Nadal's request but said the player was free to publish them himself.

"Mr Nadal ... has access to his anti-doping records through WADA's ADAMS database and is free to make them available," the governing body said in a statement.

"The accuracy of any such release would be verified by the ITF."

Failed drug tests in elite tennis are rare but doping has been in the spotlight since former women's world number one Maria Sharapova announced last month she had returned a positive test for banned substance meldonium.