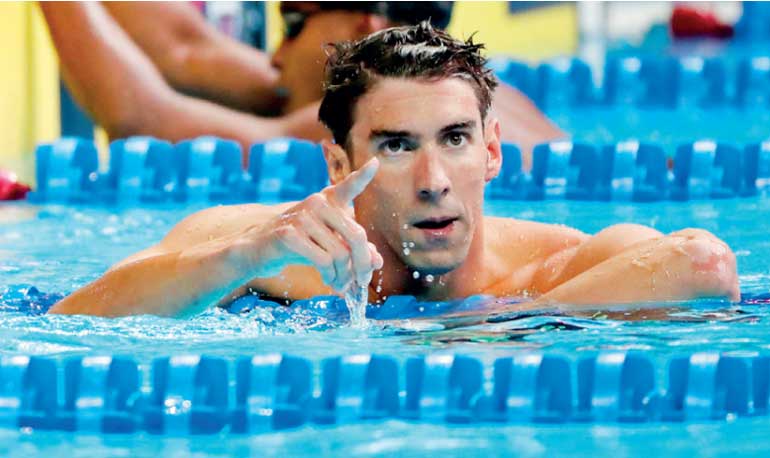 Michael Phelps reacts after the men's 100m butterfly finals in the U.S. Olympic swimming team trials at CenturyLink Center - USA TODAY Sports
AFP: Michael Phelps booked a shot at a fourth straight 100m butterfly gold at the Rio Games on Saturday with his third triumph at the US Olympic swimming trials.

Phelps, fourth at the turn, came off the wall strong and powered home to win in 51.00sec -- making good on his desire to make his last race in a US pool a victory.

"I don't know if it's totally sunk in," the 31-year-old said, adding he was "a hair" choked up at the thought he had raced for the last time in front of home fans.

Phelps said he was conscious of that milestone as the race approached, and coach Bob Bowman asked him what his game plan was.

"I said, 'I don't want to lose my last race on American soil,'" Phelps said. "So that was kind of in my head.

"I was determined and fired up today, and this is the best that I've felt so far this meet."

Phelps never threatened his world record of 49.82, set in 2009 at the tail end of the bodysuit era.

But he got the job done in booking a third individual event in Rio, where he'll become the first US man to swim in a fifth Olympic Games.

Phelps, who won the 100m fly at the 2004, 2008 and 2012 Olympics, is now second in the world rankings behind the 50.86 of Hungarian Laszlo Cseh.