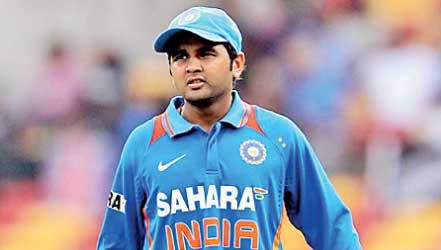 Mumbai (Reuters): India have called up wicketkeeper Parthiv Patel for the third test against England after Wriddhiman Saha was ruled out of the match in Mohali with a thigh strain, the country's cricket board (BCCI) said on Wednesday.

Saha replaced Mahendra Singh Dhoni as India's test wicketkeeper after the former captain retired from the five-day format at the end of 2014. He has played 20 tests for India but will be unavailable for the match starting on Saturday.

"BCCI medical team confirms that India wicketkeeper Wriddhiman Saha developed a strain in his left thigh during the second match...played against England at Visakhapatnam," the board said in a statement.

"As a precautionary measure, Saha has been advised rest and will not play in the next test match of the series."

Patel became test cricket's youngest wicketkeeper when he made his debut as a 17-year-old against England in 2002 and has gone on to play 19 more tests for the country, the last in Sri Lanka in 2008.

The hosts lead the five-match series against England 1-0 after winning the second test in Visakhapatnam by 246 runs.