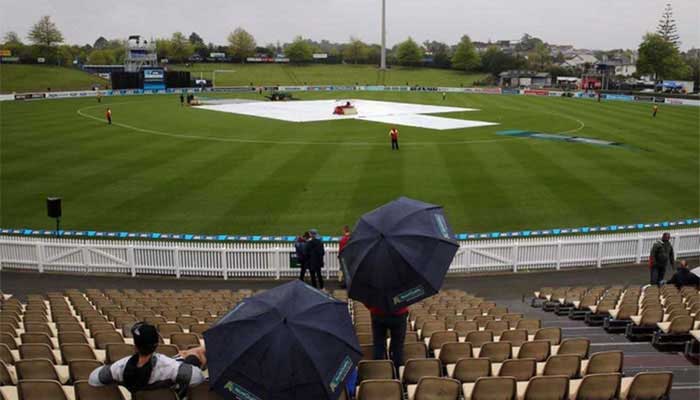 NEW DELHI: It looked like that the pitch controversy has subsided for good after the Freedom Series in India against South Africa concluded with a veritable Test match at Delhi.

But the issue cropped up again in a different hemisphere with Sri Lanka claiming that the Hamilton pitch for their second Test in New Zealand has been "doctored to suit the New Zealanders."

A report in ESPNcricinfo quoted Lanka's interim Head Coach Jerome Jayaratne as saying, "My intelligence tells me that it has been known to take spin as the game goes on," Jayaratne said. "But I am assuming here that the wicket has been doctored to suit the New Zealanders, which is understandable. There is more than 18 millimetres of grass on the wicket."

The tourists were expecting a favourable top at Seddon Park, which is considered to be a spin friendly unlike many of the pitches in New Zealand. And the history had prompted Sri Lanka to bring three specialist spinners on the tour.

A circumspect Jayaratne, then, said, "I think this pitch will have a lot more bounce and carry than the one in Dunedin. They're looking for a lot of moisture and sideways movement. I think it will be different from the Hamilton wickets before. As the game goes on, it might slow down, but for now there's a lot of grass on the track."

In the recently concluded Freedom series, hosts India received flak for making rank turners. The second match starts on 18 December, with the Kiwis taking a 1-0 lead in the two-Test series. In the first match, the hosts won by 122 runs in Dunedin.

Sri Lanka will also play a five-match ODI series, before two T20 International matches during the tour.