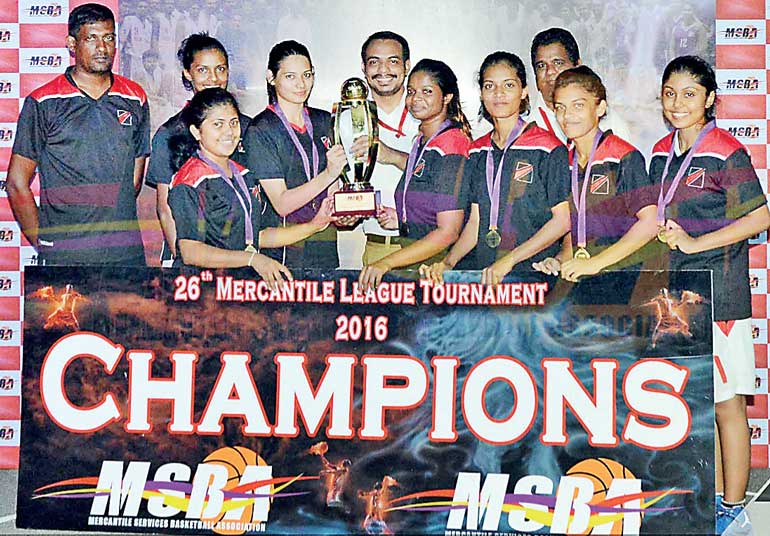 NDB's men's and women's basketball teams performed outstandingly at the 2016 Mercantile Services Basketball Association League tournament.

NDB's women's team emerged Division 'B' champions with a 44-42 win against MAS Holdings. NDB's men's team emerged Division 'C' runners-up, losing 44-33 to Kanrich Finance in the finals despite demonstrating impressive talent and skill.

The bank believes that the performance of both teams testifies to the values of NDB. The bank said that this was a true demonstration of how to use the right attitude to diligently surpass expectations and achieve excellence through commitment.