A group of Scout participants
The Moratuwa YMCA successfully conducted 'World Challenge – Football Penalty Kicks 2015,' organised by the World Alliance of YMCAs (WAY) through the National Council of the YMCAs of Sri Lanka (NCYSL) as part of a global celebration of its founding day and to project the YMCA's youth empowerment goal to the world.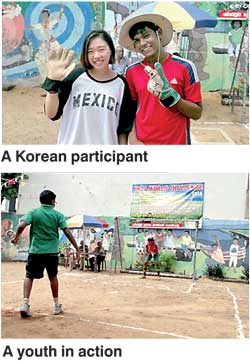 Since this event is proposed to go into the Guinness Book of World Records as 'The highest number of people performing football penalty kicks in multiple locations on one day', the shooting was recorded by Rohan Jude Perera (Moratuwa/Piliyandala District Scout Commissioner) of the International Scout Movement.

Nearly 250 people from all age groups participated in this event on 6 June where the participants were invited to perform a football penalty kick to a goal-post set up at the Moratuwa YMCA premises. The participation of two Korean youth added an international youth dimension to this event.

The Moratuwa YMCA also conducted its annual Flag Day successfully in conjunction with this event.

President Nihal Ferdinando and a number of Board members graced this occasion which was organised by General Secretary Sampath Fernando and his staff with active support from youth members and the Publicity and Entertainment Committee of the YMCA.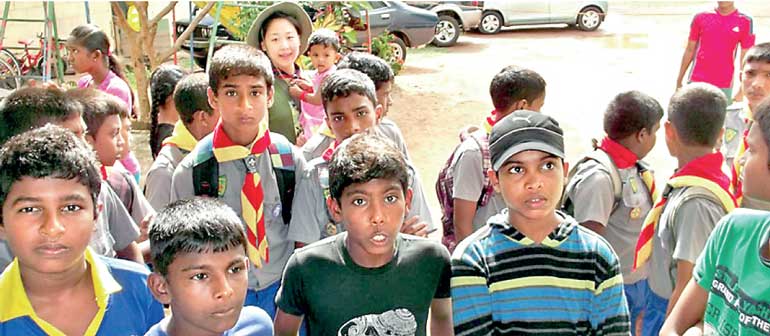 A group of children throng to get their names registered for the event