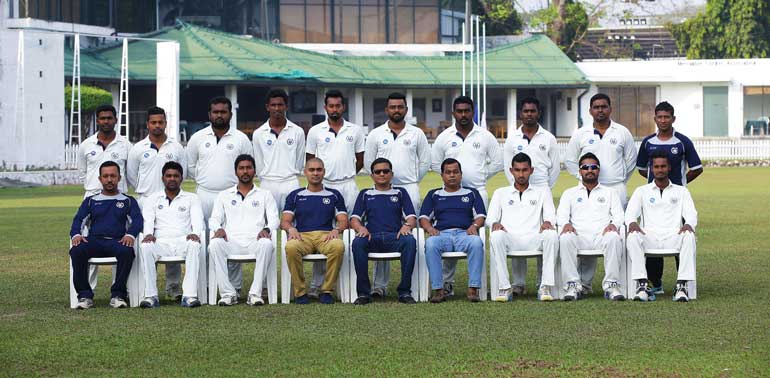 Seated from left: Coach Prasanna Wishvanath, Sandaruwan Hettiarachchi , Vice Captain Piyal Dissanayake , McLarens Sports Club President Dilan Seneviratne, McLarens Holdings Joint Managing Director Dinesh Jayawardana, McLarens Sports Club Secretary Jaliya Jayasekera, Captain Tharindu Rukshan, Randika Fernando and Asantha Solaman.

Standing from left: Prasad Sanjeewa, ChalithaMadushanka, RandimaMaduwantha, Saminda Fernando, SachinP eiris, Mahel Gerome, Sanjith Kumara, Asela Madushanka, BasheerBongso, Athula (Physio)
The McLaren's Group team has boosted its position in the Mercantile Cricket Association (MCA) 50 Over League Tournament having secured the Runners-up title at the division finals. This title qualifies them to advance from 'Division C' to 'Division B' in the tourney next year and signifies a noteworthy achievement having met the criteria to progress into 'Division C' at the conclusion of the 2015 event.

The team maintained an unbeaten position throughout the season leading up to the finals through a display of outstanding cricket and an impressive all round performance. Their united efforts helped guide and secure the teams position at the top of its division within this tournament. This achievement follows its victory title and outstanding performance in 2015 at the MCA 'D' Division 40-Over League.

The McLaren's Group team beat Airport & Aviation in the Quarter-finals and Standard Chartered Bank in the Semi-finals and but was defeated by Pan Asia Bank 'A' in a closely fought final. Saminda Fernando, the leading scorer for McLarens and the tournament, was awarded the title of Best Batsman for his score of 382 runs in the tournament. He was ably supported by Mahel Jerome at the top of the order with Sandaruwan Hettiarachchi in the middle order. The "Best Bowler" award was presented to Piyal Dissanayake for taking 15 wickets throughout the season. He was helped by the pace of Sachin Pieris and Asantha Solomon with the steady contributions of Tharindu Rukshan, Sandaruwan Hettiarachchi and Randika Fernando.

The McLarens Group is one of Sri Lanka's progressive conglomerates driving business across diverse sectors in areas such as shipping and marine services, logistics, lubricants and automotive distribution, trading, manufacturing, hotel services and property development.