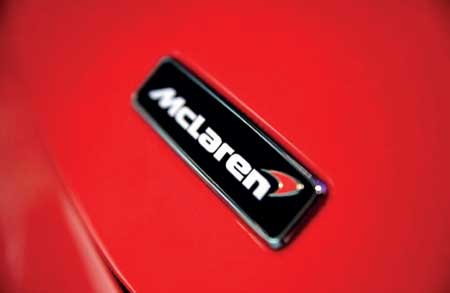 REUTERS: Luxury sports carmaker McLaren Automotive said on Thursday it expected to post another record performance this year after reporting a 70% increase in pre-tax profits in 2016 off the back of an all-time high in sales.

Founded in 1963 by Bruce McLaren and known for winning Formula 1 titles with drivers such as Lewis Hamilton, McLaren set up a separate sports car maker known as McLaren Automotive in 2010 to rival the likes of Ferrari and Aston Martin.

Since then the firm has grown rapidly, with sales doubling to 3,286 vehicles in 2016 and profit rising by 70% to 9.2 million pounds.

The carmaker said earlier this year it would create 200 jobs as part of a 50 million pounds investment to build carbon-fibre chassis in northern England, its first purpose-built site away from its headquarters in the southern English town of Woking.

With a range of new models expected to drive further growth, the firm's director for sales and marketing said he expected another all-time high this year.

"Having the new, second-generation Super Series and the first-ever Sports Series convertible in showrooms will give every one of the 80 McLaren retailers worldwide the opportunity to contribute strongly to another record year," said Jolyon Nash.

The firm expects to reach sales of 4,500 vehicles by the end of 2022, with at least half equipped with hybrid powertrains.