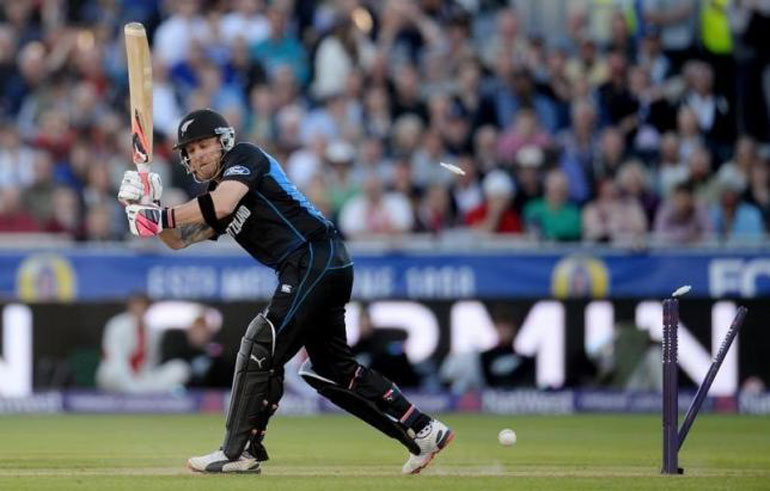 New Zealand's Brendon McCullum
New Zealand captain Brendon McCullum will skip tours of Zimbabwe and South Africa this year but will return to the side and be available until at least next year's World Twenty20 tournament in India, the country's cricket governing body said on Friday.

The 33-year-old's playing future has been the subject of intense scrutiny following New Zealand's recently completed tour of England, with suggestions he could retire.

New Zealand Cricket (NZC) said, however, that McCullum would stay with the team until after their home series against Australia next year before leading them to India for the World Twenty20 in March.

He would miss tours of Zimbabwe and South Africa in August to rest after an "intense period of cricket", it added.

McCullum has been nursing a chronic back problem for the best part of five years and has often said he is unsure as to how much longer he can manage the injury before it forces him into retirement.

Local media had reported that he was contemplating calling it quits at the end of New Zealand's international programme at home next year.


The former wicketkeeper said he was looking forward to guiding the youthful side through the next year as the team continues to mature.

"It's a critical time for the team," he said. "We've had a very good past 18 months but we've got some real challenges ahead of us and we need to keep making progress.


"This is a young, emerging side with some very big series on the horizon and it's a really exciting time to be involved."

McCullum and coach Mike Hesson have led a turnaround in New Zealand's cricket fortunes with the team not having lost a test series either home or away since 2013, while they advanced to their first one-day World Cup final in March.

His team and tactics were also praised by British media on their just completed tour for the attacking style of cricket, which some have said has stimulated interest in the game in England ahead of the Ashes series with Australia.