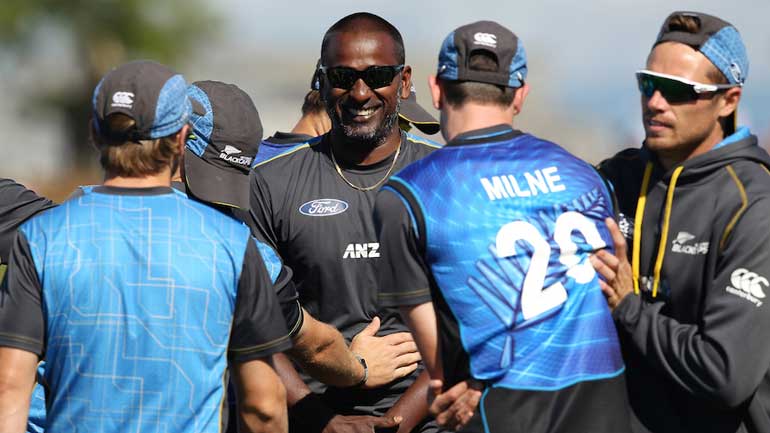 ESPNCricinfo: New Zealand are set to lose their second bowling coach in as many years, after Dimitri Mascarenhas announced he will quit at the end of the home series against Australia in February. Mascarenhas had begun the role after Shane Bond quit as bowling coach following the 2015 World Cup, but cited family reasons for his decision to step down.

"It has been really tough being on the road for a long time," he said. "We thought we could get by, but it is a little bit tough and I thought I would make the right decision by my family. Any support staff struggle with the current international schedule. It is 12 months of the year now - there is no season or time off. That does take its toll.

"I have a great relationship with all of the squad, the players and the support staff so the decision is purely based on family. It is time for me to go home and spend some more time with them."

The announcement followed ten moderately successful months for the New Zealand bowling unit. Tim Southee and Trent Boult continued to excel as a new-ball pair under Mascarenhas - though Boult also struggled with injury. Matt Henry and Adam Milne also continued to emerge as penetrative ODI bowlers.

"We have got a number of fast bowlers around the country who are producing really good performances and long may that continue," Mascarenhas said.

Mitchell McClenaghan is the oldest in New Zealand's current pace battery, at 30 years of age. "The rest of them are all under 30 and have a long way to go," Mascarenhas said. "If they keep improving the way they are at the moment the sky is the limit for a number of them."

New Zealand Cricket said they had already begun the process of finding a new bowling coach, though it is unclear if that appointment will be made ahead of the World T20 in March.

Mascarenhas said he would like to take up coaching again in the future. He had been attached to the Otago provincial side before his stint with the national team. "I hope I can re-visit this sort of role," he said. "The children are young now and that's where I need to be. But it's definitely the type of job I'd like to return to."

An allrounder in his playing days, Mascarenhas had represented England in 34 limited-overs matches, and had also played 195 first-class games, many of them for Hampshire.