Reuters: S.S.P. Chawrasia won his home Indian Open by two shots on Sunday (20 March), beating into second place the man who defeated him last year, compatriot Anirban Lahiri.

The home favourite had finished second in this event four times, including last year when Lahiri defeated him in a play-off, but this time he held his nerve to claim his third European Tour title

"It's very important honestly for me, I came four times second in Indian Open and every time I was thinking 'when I win the tournament', and when I played the Indian Open, when I came here I was thinking you know this time I have to win, I give you my hundred per cent and this time I don't lose so, and I do it, yeah," said Chawrasia after lifting the winner's trophy.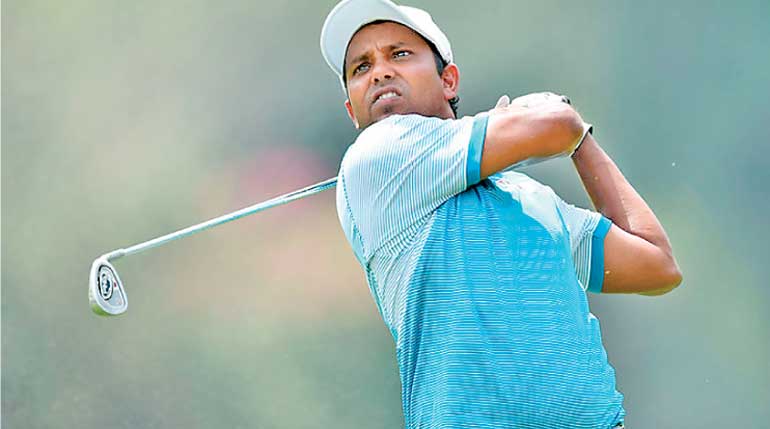 SSP Chawrasia


Chawrasia shot a final round of one-under-par 71 which included three birdies, including one at the last hole, with two bogeys to finish on 15-under-par 273.

"The final round actually I'm playing for one under and the whole day I was like struggling but the last few pars very tough but make a few pars and then last hole birdie to get the tournament. Obviously the last hole I was very pressured," the 37-year-old Chawrasia said.

"Honestly, this is a very important tournament for Indians because this is a national event, and for me honestly very important because I think I am going Olympic and World Cup also so, and everything is going on in my mind so I'm very, very pressured but now I'm fully relaxed," Chawrasia added.