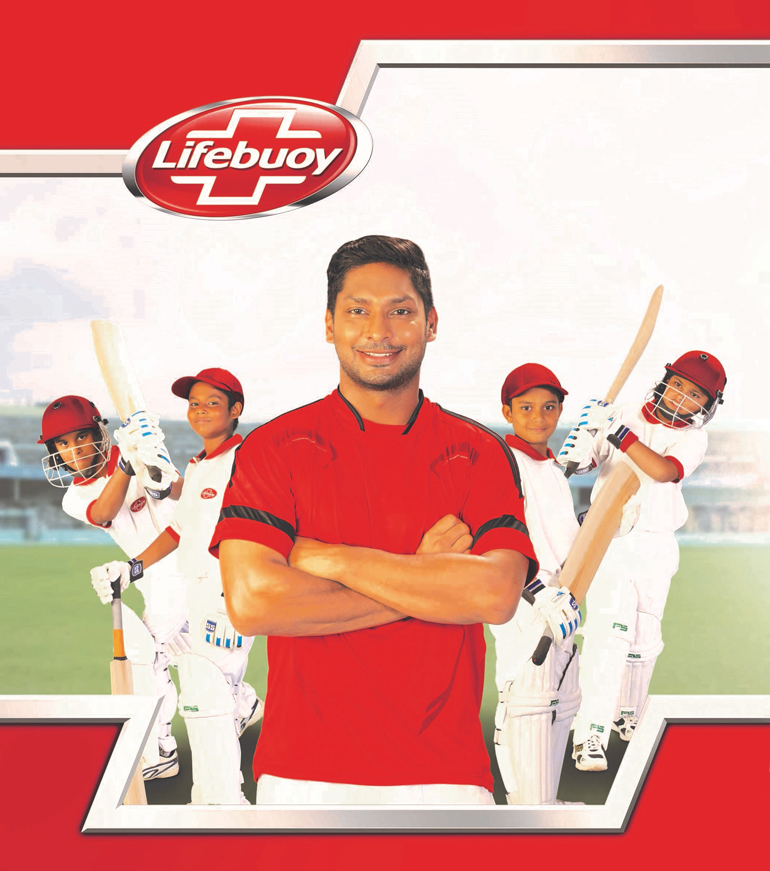 Lifebuoy, SLIM-Nielsen FMCG Brand of the Year, called out children from all over the island to join Kumar Sangakkara at a cricket coaching camp and learn from the master himself.

To avail this once-in-a-lifetime opportunity, one simply has to send in three Lifebuoy Total 100g wrappers with Kumar Sangakkara's image on the reverse. Lifebuoy will be picking 60 lucky winners at two raffle draws taking place on 12 July and 14 August.

"These children are not only the future of cricket but of our nation as well. And while it is my privilege, it is also my duty to impart what lessons I can from my experiences to help them in their journey," said Kumar Sangakkara.

As a trusted germ protection soap that offers protection from 10 infection causing germs, including germs causing common flu and diarrhea, Lifebuoy has been taking the message of health and hygiene across the nation together with Kumar Sangakkara over the past three years.


The camp, which will see budding young cricketers learn from a world renowned veteran of the game, is open to children between the ages of seven to 15. Lifebuoy is also offering 100 Samsung Galaxy Tabs as well as a host other exciting instant prizes. There is no limit on the number of entries each person can send in thus allowing everyone more than one chance to win. Entries close on 30 July.

"A true gentleman leader and one of the country's finest sporting icons, Kumar's experience and skill are applicable both on and off the field and will be invaluable to the next generation. We are excited to offer young Sri Lankan cricket enthusiasts the opportunity to train with him. This unique experience is sure to leave a lasting impression on their lives and Lifebuoy is proud to be a part of it," said Salika Alahakoon – Lifebuoy Brand Manager.


Lifebuoy is the world's number one selling germ protection soap brand with a vision to bring health and hygiene to billions of people. With this in mind, Lifebuoy aims to educate people on better hand washing behaviour for improved health. In Sri Lanka, Lifebuoy has partnered with many organisations such as the Plantation Human Development Trust (PHDT) in order to take the message of health and hygiene across the country.