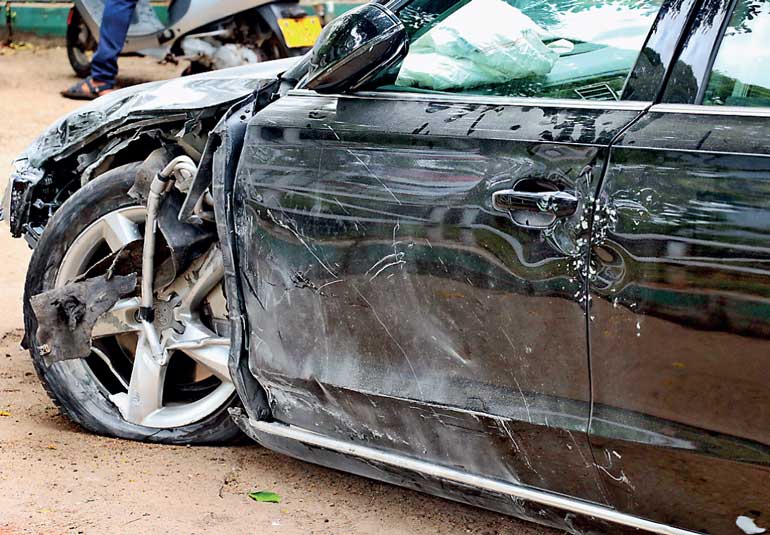 Ramith Rambukwella, son of former Minister Keheliya Rambukwella, was arrested yesterday over a road accident at Independence Square.

Police said that 25- year – old Rambukwella was arrested over an accident which took place at Independence Avenue in Colombo and that he was under the influence of alcohol at the time of the arrest.

Rambukwella had crashed his vehicle into a wall of a school on Independence Avenue, Colombo 7 and was subsequently released on police bail, the police media unit said.

Ramith Rambukwella is also a member of the Sri Lanka cricket team and is the second cricketer to be arrested this week over a road accident.

Earlier this week cricketer Nuwan Kulasekera was arrested over a road accident and was released on police bail.

Rambukwella, returning home from a cricket tour in West Indies in 2013, caused a stir on a British Airways flight when he, under an inebriated state, attempted to open the cabin door in mid-air mistaking it for the toilet door. Sri Lanka Cricket (SLC) fined Rambukwella, 50% of his tour fee for his misconduct onboard the flight. The Sri Lanka A team was returning from a tour of the West Indies playing two four-day Tests, 50-over matches and Twenty20 internationals at the time.