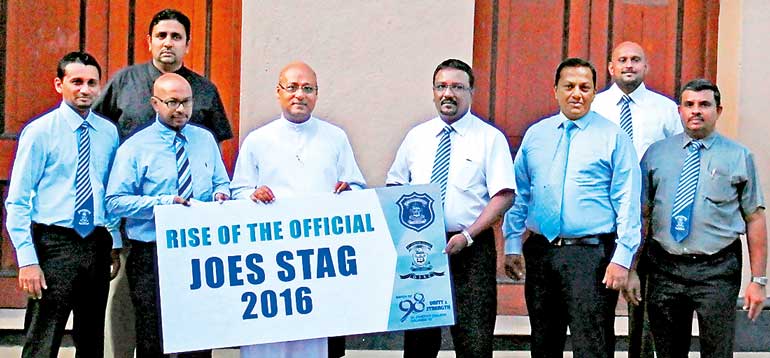 The Organising Committee on behalf of the Old Josephian Sports Club and the batch of 1998 of St. Joseph's College – Colombo 10 announced that the official stag night of St.Joseph's College will be held at the College Main Grounds on 3March from 7p.m. onwards.

The 'Josephian Stag Night' is one of the most prominent social events of the Josephian calendar and brings together a host of distinguished old boys, including Minister of Tourism and Christian Religious AffairsJohn Amaratunga and Minister of Telecommunications and Digital InfrastructureHarin Fernando, Angelo Mathews and DimuthKarunarathne and Tissara Perera.

It is an event celebrated in the best spirit and harmony, creating a very rare platform to rekindle the most memorable moments during school days. The batch of 98 has joined hands with the old Josephian Sports club for the very first time with the objective of upgrading the event to be highlighted as one of the most important social events of the college.

Popular band Black with guest artistes Ronnie and Corrine will be on stage at the 'Rise of the official Josephian Stag Night' to keep the crowd entertained throughout the evening, making it a fun-filled event and most importantly sustaining the traditions to be cherished by generations to follow.