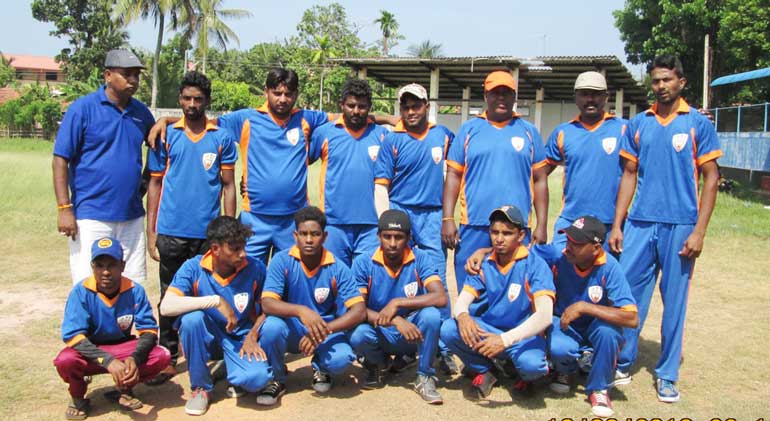 The cricket team of ASI Sports Club (Anusha Steel) that won the shield as the best team at the IWW Steel Group of Companies annual sports competition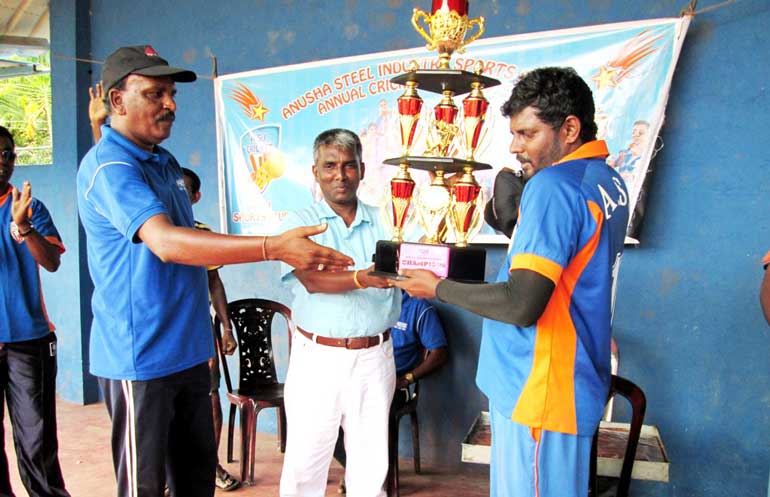 IWW Steel Co Ltd., a leading steel bars manufacturing company in Sri Lanka that manufactures products with the RS brand name, held its annual inter-group sports festival in 2016 at Leo Sports Ground, Pamunugama, Bopitiya, with the distinguished participation of IWW Steel Chairman Dr. Shivalingam Ramesh and Anusha Ramesh.

IWW Steel (RS Super King Sports Club) with its sister companies, Anusha Steel (ASI Sports Club) and Kailas Hardware Center (KHC Sports Club), participated in the inter-company games.

ASI Sports Club of Anusha Steel Company emerged winners at the inter-group cricket tournament while Nadarajah Ruban clinched the award and S. Selvakumar became the best bowler.

Ramesh was the Chief Guest at the inter-group sports competition. He said the sports competition was held for the sixth consecutive year with a view to strengthening team-spirit among workers in the group of companies and also to enhance their capacity and talents to engage in sports.

"Workers of IWW Steel group of companies engage in sports events throughout the year and in the process play friendly cricket matches with sports clubs of other companies. This annual inter-company sports event adds value to the sporting talents of our workers and helps them to excel in friendly matches played with other companies," said the Chairman.

He added: "This annual sporting event provides enjoyment and fun for our dedicated workers who toil for the betterment of the IWW Steel group of companies and that is our utmost satisfaction."

Commissioned in 2010 IWW Steel company manufactures a range of steel wires/rods with the RS brand name for the building manufacturing sphere in the country.

The company's product RS QST RB 500 steel wire is made to international standards with the best quality imported iron billets with latest technology and chemicals to add extra strength. The Sri Lanka Standard Institute awarded SLS 375:2009 standard certificate to RS QST RB 500 steel wire in 2015.