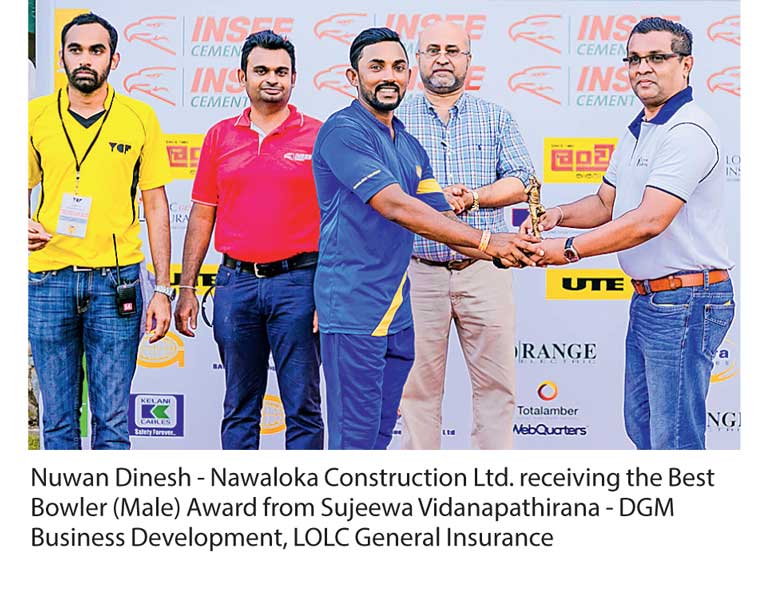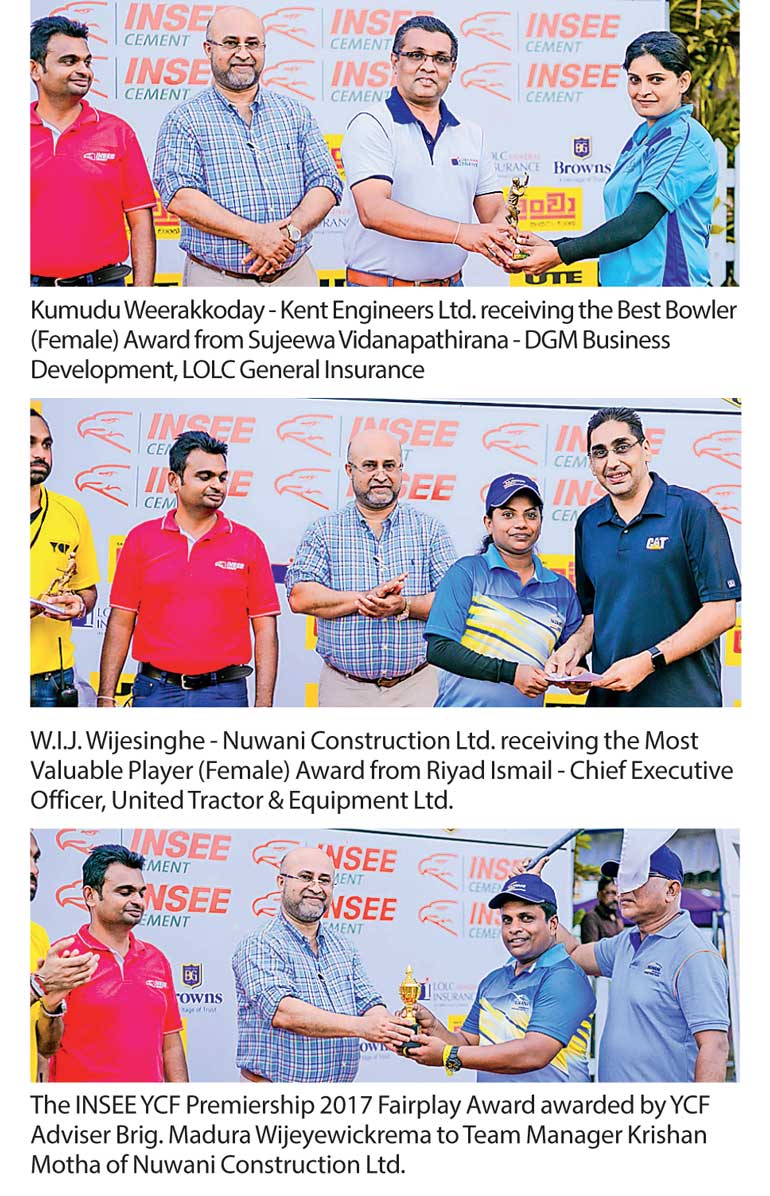 The INSEE YCF Premiership 2017, conducted by the Young Constructors Forum (YCF), was held on 15 July at the Nondescripts Sports Club Cricket Ground.

YCF comprises a group of young professionals representing the leading construction firms in Sri Lanka, who have come together in an effort to voice and discuss the concerns of the next generation of engineers and constructors.

The main sponsor of this year's tournament was INSEE (Siam Cement), while the Corporate Sponsors were LANWA – Ceylon Steel Corporation and the LOLC Group – LOLC Finance and Browns. This year's Strategic Sponsor was United Tractor & Equipment Ltd, while the Associate Sponsors were Nawaloka Construction Ltd, Saw Engineering Ltd, Asia Pacific Totalamber Ltd, Kelani Cables Plc, Sierra Cables Plc and Orange Electric.

The YCF Cricket Sixes was first launched in 2012 on a modest scale with a few member companies participating in a six-a-side softball tournament. Since then this annual event has grown to become a key event on the construction calendar.

This year's tournament, the INSEE YCF Premiership 2017, had a total of 36 men's and women's teams from 24 participating companies.