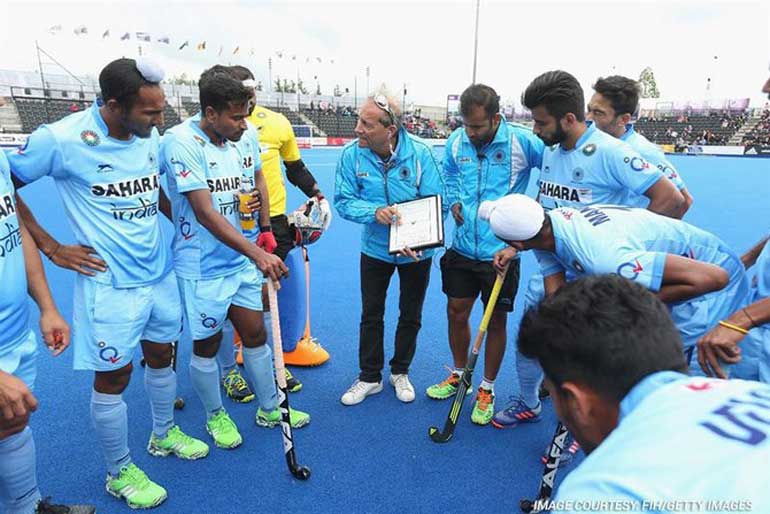 Indian hockey players briefed by coach Roelant Oltmans
PTI: India's hopes of qualifying for the title clash hung in the balance after a 4-2 loss to world champion Australia in their last league outing of the 36th Hero Champions Trophy here on Thursday.

India's goals came from V.R. Raghunath and Mandeep Singh, but it was too late to threaten Australia, which had gained a stranglehold through strikes from Trent Mitton, Aran Zalewski, Flynn Ogilvie and Tristian White.

Australia topped the league standings with 13 points from five matches, while India finished on seven points, and now awaits the result of the Great Britain-Belgium encounter to know if it will feature in the final or in the bronze-medal match. India needed a victory to secure a place in the final against Australia, who were already assured of the top spot in the standings ahead of this fixture.

India's chances of making their first entry into the Champions Trophy final depend of the result of the Great Britain match against Belgium, both of whom can overtake India in the standings.

Britain, on five points, need a victory to get the second spot in the round – robin league. Belgium can come level with India on points if they win the last match, which will bring them level with India on points. Then the goal difference will come into play.

A draw in the Britain – Belgium match will leave India in the second place, giving them a place in the final.