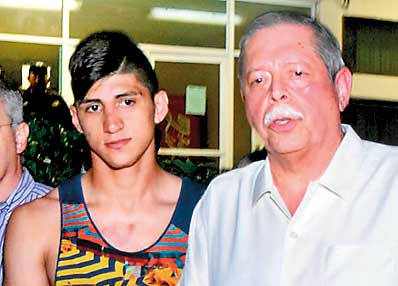 REUTERS: The cousin-in-law of Alan Pulido has been detained for his role in allegedly masterminding the kidnapping of the Mexican soccer player, authorities in northern Mexico said on Tuesday.

Pulido, a Mexico national team striker, was kidnapped after leaving a party on Saturday night, but managed to escape by punching a guard, snatching a cell phone, and calling for help from the house where he was held in Ciudad Victoria, Tamaulipas.

Police had already detained a captor, one of at least four involved, who belonged to a criminal gang, authorities said on Monday.

But on Tuesday local officials said they had nabbed 29-year-old Osvaldo Velazquez Garcia, the mastermind of the crime and husband of Pulido's cousin.

Tamaulipas, which abuts the US state of Texas, is an especially violent area of Mexico, which is grappling with drug gang violence.

Pulido was a member of the Mexican national team that competed in the 2014 World Cup in Brazil. He has also played for the Greek team Levadiakos and the Mexican club Tigres.