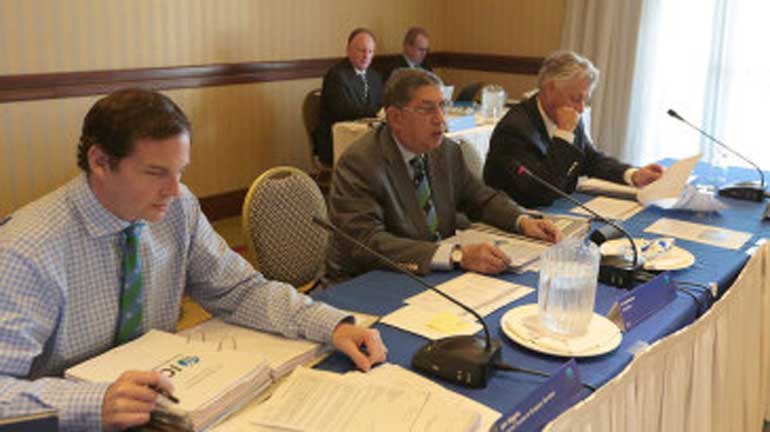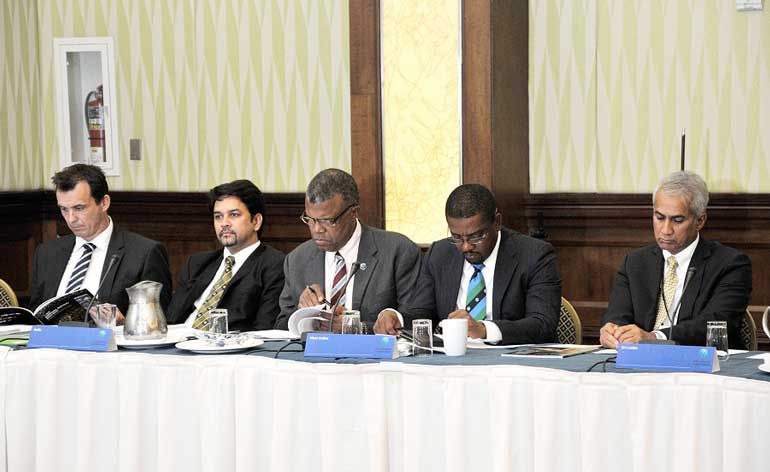 ICC pic 2 Delegates at 2015 ICC Annual Conference, Barbados, June 25, 2015 on right is SLC Interim chairman Sidat Wettimuny
The International Cricket Council (ICC) Friday urged Sri Lanka's Sports Minister to hold "free and fair elections" for the Sri Lanka Cricket Board before October.

At its Annual Conference concluded in Barbados on Friday, the ICC said its Board received an update on Sri Lanka Cricket.

At the meeting, the ICC Board reiterated its earlier position that the appointment of an Interim Committee of Sri Lanka Cricket (SLC) by the Government of Sri Lanka was a breach of the ICC's Constitution.

Sri Lanka Sports Minister Navin Dissanayake appointed an Interim Committee in April to run the SLC and not to hold elections to appoint office bearers. At the time the Minister said that there are corruption allegations against the cricket administration and those should be investigated before holding elections to the SLC.

The ICC warned that Sri Lanka would face suspension from ICC if the Government unjustly interferes in the administration of the Cricket Board.

At the Board meeting the ICC said it reserved the right to take further action against the SLC in the event of further non-compliance.