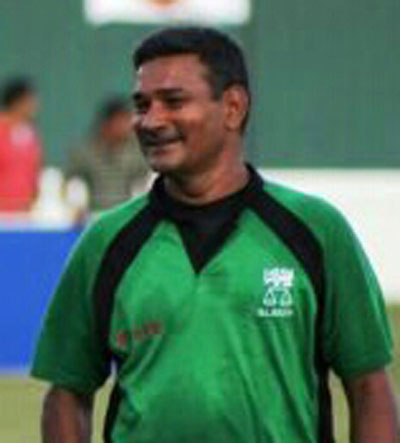 By Shamseer Jaleel

Former Isipathana and Havelocks player and one of the leading referees in the country, Gamini Indrasena, took wing to Dubai to officiate at the Roger Rodrigo Challenge Trophy, which will see the participation of 24 leading teams from all over the world.

The Sevens tournament will be worked off from today until 25 October.

Indrasena, who has been a referee for the last two decades, having officiated the Borneo Sevens, the Dubai Sevens (touch), the Malaysian Sevens and the Jonah Jones Sevens, has been called up for the fifth consecutive year for this challenge trophy tournament in Dubai. Dharmapal Nimal will also officiate in Dubai.