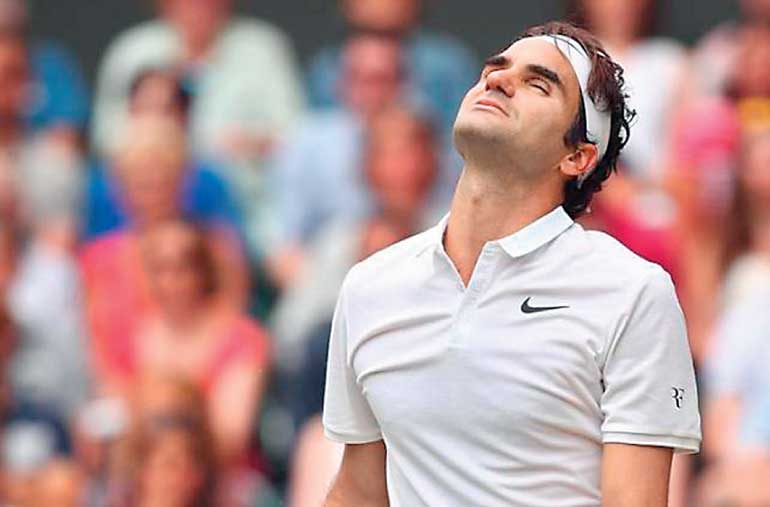 Switzerland's Roger Federer reacts during his match against Canada's Milos Raonic – Reuters
REUTERS: Roger Federer has pulled out of the Rio Olympics and will miss the rest of the season, including the US Open, because he needs "more extensive rehabilitation" to prolong his career after knee surgery earlier this year.

Last month he described how "one stupid move" sparked a chain of bad luck – which resulted in left knee surgery in February and sitting out the French Open with a back injury – culminating in Tuesday's decision to end his wretched season.

"I'm extremely disappointed to announce that I will not be able to represent Switzerland at the Olympic Games in Rio and that I will also miss the remainder of the season," the 17-times grand slam champion said on his Facebook page.

"Considering all options after consulting with my doctors and my team, I have made the very difficult decision to call an end to my 2016 season as I need more extensive rehabilitation following my knee surgery earlier this year.

"The doctors advised that if I want to play on the ATP World Tour injury free for another few years, as I intend to do, I must give both my knee and body the proper time to fully recover. It is tough to miss the rest of the year."

For much of his career, the former world number one had been blessed with a body that seemed bullet-proof against the aches, pains and injuries suffered by most top athletes.

But one false move by the man known for his gliding footwork, while running a bath for his twin daughters following his Australian Open semi-final loss, means he would have gone a whole season without a title for the first time since 2000.

Now aged 34, Tuesday's announcement also probably ended the 2012 silver medallist's hopes of ever winning an Olympic singles title.

"The silver lining is that this experience has made me realise how lucky I have been throughout my career with very few injuries," said Federer, who won an Olympic doubles gold with Stan Wawrinka in 2008.

"The love I have for tennis, the competition, tournaments and ... the fans remains intact. I am as motivated as ever and plan to put all my energy towards coming back strong, healthy and in shape to play attacking tennis in 2017."

Until May this year, Federer had appeared in 65 successive grand slam tournaments and the last time he was absent from one of the four majors was at the 1999 US Open.

When he reached the last four at Wimbledon, which included winning a five-set thriller in the quarter-finals against Marin Cilic, it appeared as if Federer's injury woes were finally behind him and his absence from the French Open was a one off.

However, he was clearly rattled when he landed heavily on his left knee after rolling his ankle during the fifth set of his semi-final defeat by Candaian Milos Raonic at Wimbledon.

Although Federer, who was left sprawled face down on the turf following the fall, got up to complete the match, he was worried about the long term effects on his knee.

"I just hope with the slip I had in the fifth, I'm going to be fine ... I hope I didn't hurt myself," the world number three said at the time.

"Is it (the pain) a three-day thing, is it a 24-hour thing or is it more? I don't know at this point.

"With the body that's been playing up this year, I just hope I'm going to be fine."

It seems his worst fears were realised on Tuesday as he called time on his season after appearing in only seven tournaments and with a 21-7 win-loss record.