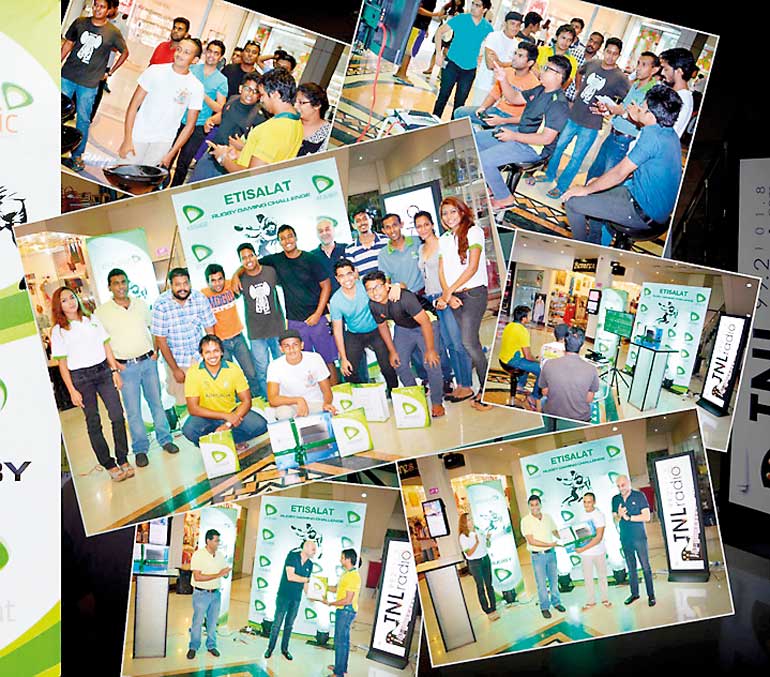 Etisalat Lanka, Sri Lanka's leading telecommunications innovator and mobile solutions provider together with TNL Radio successfully and actively engaged with rugby enthusiasts and gaming fanatics at the Etisalat Rugby Gaming Challenge recently held at Crescat.

Conceptualised to bring together youths and adults who come from a strong background of passion towards rugby and gaming, the Etisalat Rugby Gaming Challenge was adorned with the participation of many gamers and rugby fans.

The Etisalat Rugby Gaming Challenge was an Open Challenge Knock-Out competition where participants had to take on a series of 1 on 1 gaming challenges in order to reach the final round. The contender to courageously make it through each challenge and take the winning stand at the final challenge was Jason, who was prized with a brand new PS4 Gaming Console.

The dedication put into organising the Rugby Gaming Challenge is yet another strong depiction of Etisalat's commitment in expanding their boundaries and going beyond the norms of the telecommunication industry to ensure the contentment of their customers and also the dynamic community of Sri Lanka.