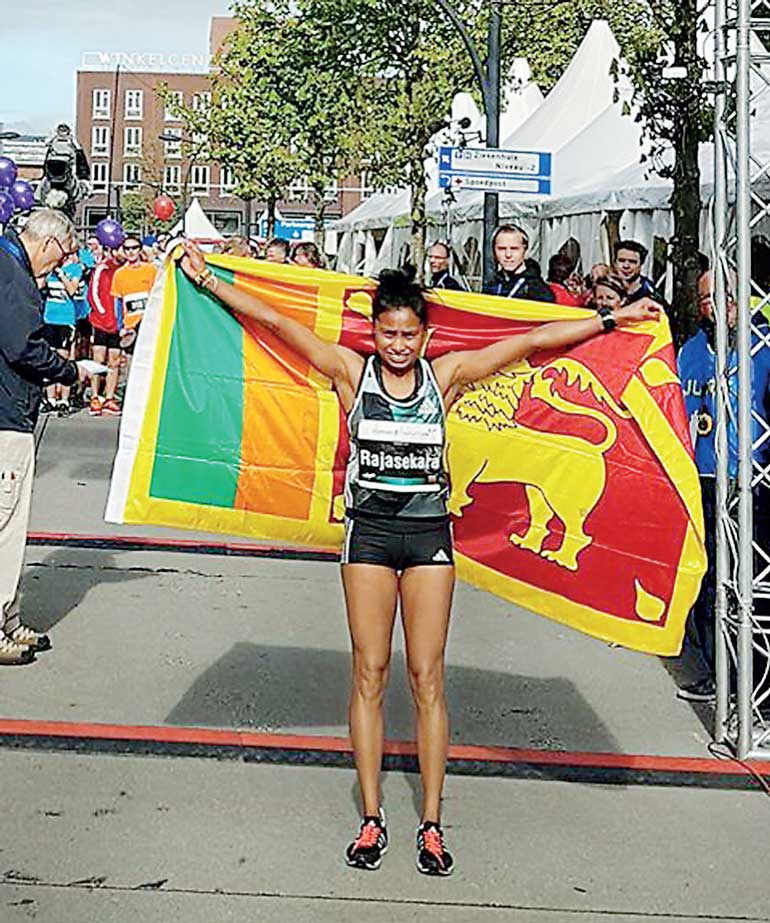 The Enschede Marathon is an annual marathon race held in the city of Enschede, Netherlands. The race is the distance of a typical marathon (42 km, 195 metres). It has been held annually since 1991, after being bi-annual for the previous 44 years. The race crosses the German border through the city of Gronau. There has been a women's competition since 1981.

Ugandan Stephen Kiprotich is the current course record holder with his winning time of 2:07:20 hours from 2011. Russia's Lidya Vasilevskaya holds the women's best mark for the course with her time of 2:29:23 hours from 2002.

Sri Lankan marathon queen Niluka Rajasekara managed to clinch the sixth position in Women's category this year as she ran the 42km course in adverse weather conditions. On concluding the race, Niluka revealed that she was happy to achieve sixth position in women's category, however, it would've been ideal if she managed to be within the world championship qualifying time.

From Netherlands, Niluka shared the following comment through her Facebook account: "Running my second career best timing 2.47.26. I ran very well in the first half, determined to run 2.44 and qualify to the world championship but unfortunately 21km to 27km was heavy with rain and climate was 3-4 degrees, I got a bit slow. Thanks all your help in running, Garmin watch helped me to keep my pace."

Garmin sponsored the Olympian with a Garmin Forerunner activity tracker. This watch styled device is capable of reading her heart beat and provide accurate information in respect to calories burnt, intensity and the volume of oxygen she breaths during the sport.

With a built-in GPS, the device provides running dynamics information relating to distance, speed, pace, elevation and route travelled. A combination of results ranging from running dynamics to physical fitness information are synced to a Garmin Connect internet based cloud where Niluka's coach- Janaka Samarasinghe could analyze and improve Niluka's training regime.

Janaka revealed that with the ability to track pace and features like virtual runner, it is easy to plan long distance events like marathon and train athletes to realise their fullest potential.